Popular fantasy MMORPG Rift is celebrating ten years in the best possible way: with carnivals, capes, cakes and unicorns. The gamigo/Trion Worlds fan-favourite will be milking the celebrations for an entire month, so there's plenty of time to get stuck in. And when there's another anniversary cape at stake, why wouldn't you?
The party has already begun with the Carnival of the Ascended, which will be divided into three phases between now and 29th April. During that time, players can reap rewards aplenty, including a sweet Tenth Anniversary Cape or an even sweeter Tenth Anniversary Cake. While the cape is little more than a stylish accessory to help complete your look, the cake will grant a 100 Endurace raid buff. That's some icing.
As for the unicorns - the Fancy Celebration Cake is not as it first appears. Mischievous players can lay out the cake for party-goers, only to have it turn them into Carnival Unicorns. Of course, being turned into a Unicorrn is, for many, less of a classic prank and more of a dream come true. So go live out your rainbow dreams.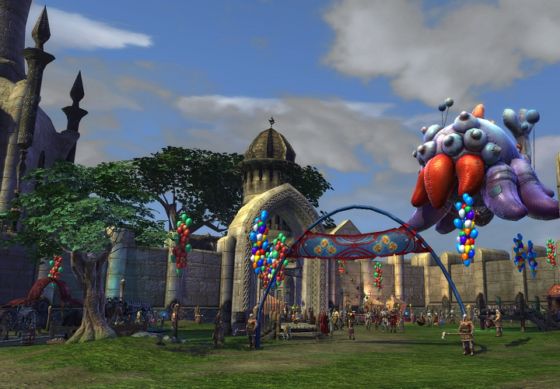 There are plenty more features lined up for the event including:
Three new Artifact sets for participation and some extra rewards for collecting them

New Guardian Valmeras or Defiance Warhorses with Auroral Doubloons or Credits

The Ascended Trillian Lockwert Minion which includes 11 Minion Missions. Unlocking these will guide players through the backstory of the old Ascended.
However, this celebration for the ages doesn't stop there. With extra Carnival missions, bosses, loot and even a pinata awaiting celebrants - it's probably worth checking out the official news post to clue yourself up on all the treats that await in the Rift 10th anniversary celebrations. Happy Birthday Rift!
MMOGames.com is committed to bringing you all the freshest, funniest, and most insightful MMO news. If you enjoyed this content, why not share it with your community? And make sure that you never miss our updates and exclusive giveaways by following and favouriting us on Instagram, Twitter, and Facebook.