No matter how you spin it, riding a dragon is awesome. But deep down we all know that it's because we secretly want to be a dragon. Those guys have all the fun with their power, magic and badass wings. Well, in the Shaiya Cryptic Menace update, that dream will now become a reality.
The latest patch for gamigo's fantasy MMORPG Shaiya is officially live, bringing new quests, dungeons and loot. An extra-challenging Cryptic II dungeon awaits, rife with stronger bosses and the treasures they bring including Mechanic Lapis #1/#2/#3, Luminous Armor Token (Helmet)/(Upper), or a Lv. 80 Cape.
Additionally, there's a prize more valuable than any loot: pride. Upon defeating the final boss, players will receive the new Crypt Master title and with it a brand new reason to brag. More valuable than even pride, however? Dragons. The newest 'mount' to be introduced is a dragon, but one that is revealed to have been inside you all along. So get ready to take to the skies as the winged legend you were born to be.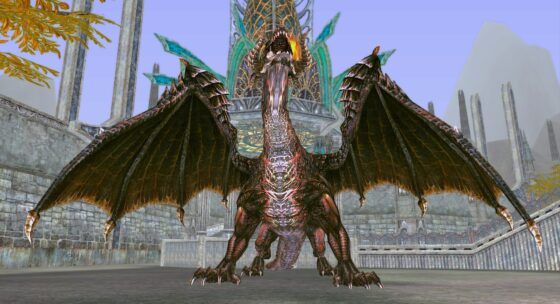 Other Features
Plenty of quality-of-life updates have also been introduced, including:
A number of changes to certain skills

Trading between factions via the Auction House map

Adjusted healing rates for Healing, Stamina, Mana and Super Potions

The boss 'Raptor Slayer' will now spawn the correct monsters

Grape and Vanilla ice cream will now provide the correct buffs

Attribute points will reset properly when a Defender class uses the Free De-level Service by Alessandra

Basic stats for equal classes of two factions has been aligned

The Dispel skill of Oracle/Priest now has the correct localisation for the PT client language
For all the info on the latest Shaiya Cryptic Menace update, make sure to fly by the official website.
MMOGames.com is committed to bringing you all the freshest, funniest, and most insightful MMO news. If you enjoyed this content, why not share it with your community? And make sure that you never miss our updates and exclusive giveaways by following and favouriting us on Instagram, Twitter, and Facebook.