As we reported at the beginning of Summer, Ship of Heroes has been enjoying a few months of its Missions Beta. Now, as we bid a teary goodbye to the summer months, at least we have a positive wrap-up from the devs to keep spirits high. Because if the SoH Summer Beta wrap-up is correct, things are looking ship-shape for the superhero sci-fi MMO.
Thousands of people joined the summer Beta. So many, in fact, that it became SoH's largest Beta event ever. And the general responses from participants were ones of praise and positivity.
SoH Summer Beta Wrap-Up
The wrap-up contained some key points gathered from player feedback. So here's a wrap-up of the wrap-up:
The vast majority of participants enjoyed the missions. In particular the Iris Arc story.

Most players played the missions more than once.

Most people found mission difficulty to be just right, with a handful suggesting it was either too hard or too easy.

People are generally split on the animations, with some saying they were great, while others requested more polishing.

Players agree that the Iris Arc provided around 2-4 hours of gameplay.

The devs have decided to make clearer the fact that players must pick a department from Ambassador to accept a quest, as well as have Ambassador suggest that players use their infusions rather than hoard them. As they were intended to be used regularly.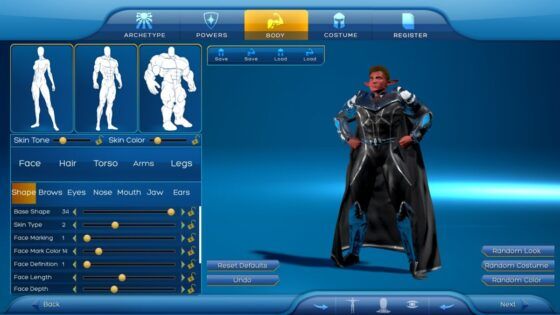 What's Next for SoH?
As the devs regroup following a chock-full summer, they've also laid out a roadmap for the future:
The mission creation team will now be expanded.

More virtual texturing will be added, to polish up the general look of the game.

There will be an upgrade to the download and patching system.

NPCs will be upgraded and diversified.

The challenge mission options will be expanded on and made more difficult following player feedback.

The next Beta will possibly focus on off-world raiding or another kind of very difficult content.
So if the wrap-up is anything to go by, it's exciting times ahead for the sci-fi superhero MMO. To catch up on anything you missed this summer, be sure to check out the official blog post.
MMOGames.com is committed to bringing you all the freshest, funniest, and most insightful MMO news. If you enjoyed this content, why not share it with your community? And make sure that you never miss our updates and exclusive giveaways by following and favouriting us on Instagram, Twitter, and Facebook.