The development of upcoming sci-fi sandbox MMO Star Citizen, from independent studio Cloud Imperium Games, has at this point reached legendary status. Through wildly successful crowdfunding, it has become one of the most expensive games in development today, which speaks to its ambition. And for the rest of this month, Cloud Imperium Games are inviting everybody to give it a spin for free.
The February Free Fly event, taking place between now and 25th February, grants free access to download and play Star Citizen in its current state. Intended to showcase the variety of ships available, players can enjoy test flights with the following:
Consolidated Outlands Mustang Alpha

RSI Aurora MR

MISC Prospector

MISC Freelancer

Anvil Arrow

Drake Dragonfly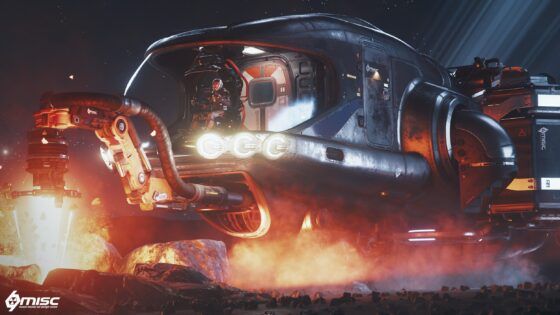 The ambitious space trading and combat simulation game invites players to forge their own paths in the universe. Depending on what career path floats your (space) boat, there's a ship for every occasion and this latest playtest invites players to test the cosmic waters.
Within the same space of time, prospective astronauts can take advantage of a 10% discount across a large number of Starter Packs via the Pledge Store. These Starter Packs promise a digital download of the final product in addition to some extra perks, including a ship with which to begin your spacefaring journey.
Needless to say, the February Free Fly event is the perfect time to dive into Star Citizen and get a feel for the title before its highly-anticipated release. So why not head over to the official website and take off into the unknown?
MMOGames.com is committed to bringing you all the freshest, funniest, and most insightful MMO news. If you enjoyed this content, why not share it with your community? And make sure that you never miss our updates and exclusive giveaways by following and favouriting us on Instagram, Twitter, and Facebook.