Calling all cosmonauts. Players can now take to the stars for free as part of a Star Citizen Free Fly event. The new XenoThreat Dynamic Event has begun and will be running until Friday. So perhaps it's time to clear some space in your diary.
Star Citizen, the most crowdfunded video game in existence, has been turning the heads of sci-fi fans for years now. Developers Cloud Imperium Games pride themselves on offering 'unprecedented level of visibility and interaction with product development.' Whether that's enough to placate the eager denizens awaiting its full release is one thing. But a chance to play for free should also help.
XenoThreat Dynamic Event
Dynamic Events are a server-wide chance for players to have a stab at epic space battles alongside their peers. The scenarios are multi-phased, with today marking phase one of the XenoThreat Dynamic Event.
Within this event, players must assist with resupplying and defending a UEE Navy flagship that has come under enemy fire. While phase one is set to come to an end on 27th August, phases two and three will soon follow throughout the rest of August and until 7th September. To keep up to speed on the announcements, and to gather more intel on the XenoThreat, head to the official event page.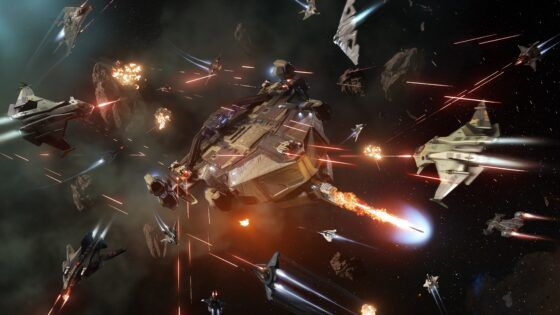 Star Citizen Free Fly Event
Running alongside the Dynamic Event is a chance for players to partake in the Star Citizen Free Fly event. This affords players the chance to download and play Star Citizen for free up until 27th August. Six iconic ships will be playable during this period, with each one giving a taste of the career paths and play styles that await.
As if that wasn't enough, players who participate in the Star Citizen Free Fly event will also be eligible for a variety of discounted Starter Packs until 30th August. So check out all the details if you count yourself among the super keen space cadets.
MMOGames.com is committed to bringing you all the freshest, funniest, and most insightful MMO news. If you enjoyed this content, why not share it with your community? And make sure that you never miss our updates and exclusive giveaways by following and favouriting us on Instagram, Twitter, and Facebook.