There's a lot of excitement surrounding the eastern mythology MMORPG Swords of Legends Online. The Chinese-born title has been turning heads for a few reasons, not least its beautiful setting. And with its 9th July release date fast approaching, the western publishers, Gameforge, have been preparing with a SOLO AMA thread over on Reddit. Unsurprisingly, one subject in particular was raised a few times: monetisation.
The Gameforge team responsible for answering the Reddit denizens comprised Game Designer Atmorph, Quality Assurance specialist Baldrov, Vice President Products Noemi, Product Manager Nilin, as well as Community Manager Phaendar. Joining them was Developer Draco from the Chinese developer Aurogon.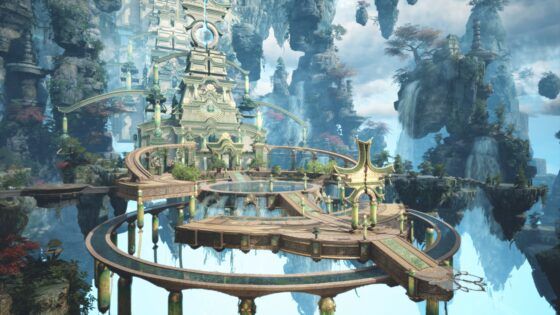 Will SOLO be P2W?
The top questions concerned pay-to-win and monetisation fears. While the game is ostensibly buy-to-play (at $39.99USD/€39.99EUR), there are those who are concerned with the potential for future P2W mechanics. The team quickly put these fears to rest, stating that there are no plans to introduce level boosts. In its current state, players can pay for purely cosmetic items, which is a large component of SOLO.
"We're really not planning to add anything outside of cosmetics into our mall, that's the most straight-up answer we can give you," said Atmorph in response to one sceptical user.
Of course there are those that suggest that plans are liable to change. But with the devs having a pretty decent track record when it comes to avoiding P2W mechanics, we can probably take their word with a degree of confidence.
Other SOLO AMA Highlights
The team also stated that SOLO in the west will largely follow the same content release schedule as the original. Additionally, the publisher stated that if there was an overwhelming call for a design change to the game from its NA/EU audience, then it would be in the best interests for the devs themselves to implement them. Though as the publisher, Gameforge will not be making custom changes their end.
The team also promised plenty of PvE content for the so-inclined. Though it is worth noting that SOLO will maintain a PK mode that is unlocked at max level. Meaning that once players hit that threshold, some PvE will be inescapable. A welcome feature to many.
There was plenty more for prospective players to take in - so check out the SOLO AMA for yourself in preparation for this Friday.
MMOGames.com is committed to bringing you all the freshest, funniest, and most insightful MMO news. If you enjoyed this content, why not share it with your community? And make sure that you never miss our updates and exclusive giveaways by following and favouriting us on Instagram, Twitter, and Facebook.