Return to Clockwork City launches in Elder Scrolls: Legends today! This latest story expansion is inspired by classic adventure tales and is set hundreds of years after the death of Sotha Sil. Players will venture into the Clockwork City, which Elder Scrolls Online players recently gained access to, where they'll be met with a number of monsters, traps, and betrayals on their way to the shiny loot at the end.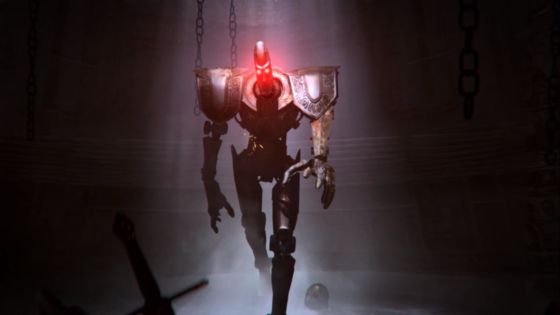 This new expansion to Elder Scrolls: Legends introduces 35 story missions spread across 3 acts, more than 50 new cards, as well as the Fabricants, a new creature that rewards players for playing with neutral cards such as the Dwemer Contructs. It also sees two new mechanics:
'Assemble' – When players play an Assemble creature, they will choose one of two bonuses. That bonus will be bestowed upon both that creature and every Factotum in the player's hand and deck.

'Treasure Hunt' – While in play, these creatures will watch each card the player draws to see if it's the treasure they're looking for. Once the player draws everything the hunters want, a reward awaits.
Return to Clockwork City is available to download right now for PC, iOS, and Android. You can grab all 3 new acts along with alternate Laaneth card art as a bundle for $19.99. Alternatively, you can purchase the acts individually for $7.99 or 1,000 gold. Don't forget to check our preview before you go!
Our Thoughts
Return to Clockwork City is a neat tie-in with the recent Elder Scrolls Online expansion, something I've often wondered if Blizzard would ever do with Hearthstone. While they don't directly mention a correlation between the two, it can't be a coincidence that they released so close together. We can't wait to check it out for ourselves, new mechanics and ways to play card games are always exciting.