In case you missed it, the World of Warcraft community has been somewhat busy with switching allegiances recently. When we think of the phrase 'WoW-killer', we tend to think of Pantheon, Ashes of Creation, or New World. But it looks as though there might be a new contender to the throne. And it certainly isn't the young upstart we were expecting. In fact, this old codger has been on the scene for over a decade.
We spoke about the relationship between Final Fantasy XIV and WoW last week. It was a wholesome tale of how FFXIV: A Realm Reborn Director Naoki Yoshida gave thanks to WoW for inspiring FFIXV's phoenix-like revival. But before this unlikely friendship had time to blossom (let us be naïve for just a moment), the spirit of competition once again dashed all hope of harmony.
A recent hike in the active player-base has put FFXIV above 'retail' WoW on MMO subscription-tracking website MMO Populations. The news comes as a cavalcade of WoW players have also been seemingly switching en-masse to the MMO that they think has more to offer. Awkward.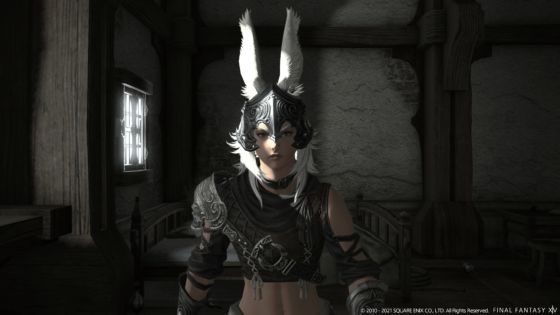 "We want more bunny ears!" - WoW-players, probably.
Of course, this by no means implies that FFXIV has overtaken the undisputed champion wholesale. Putting reported rankings aside, it's sensible to group retail WoW and WoW Classic playerbases together. In which case it still boasts over a million active players more than the denizens of Eorzea. But following the announcement of Endwalker, that gap is closing. And who knows what will happen upon its release.
Popular streamers are now leading the exodus. Even WoW bastions Asmongold and Bellular are taking the plunge. And their reasons for doing so are a combination of frustration with Blizzard resting on their laurels and FFXIV doing the exact opposite. For many, Shadowlands fell short of becoming the reinvigorating expansion many had hoped it would be. Now the contrast between WoW's daily grind and FFXIV's alluring focus on immersion and roleplay seems more stark than ever.
Of course, the idea that FFXIV is truly the WoW-killer the MMO prophecies foretold should be taken with a generous pinch of salt. But with the community abuzz over the mass emigration, we'd be surprised if Blizzard isn't feeling uncharacteristically hot under the collar. In truth, it seems their potential downfall has as much to do with their complacency as it does with Square Enix's competence. So perhaps the true WoW-killer is WoW itself. Which is kind of a power-move if you ask us.
MMOGames.com is committed to bringing you all the freshest, funniest, and most insightful MMO news. If you enjoyed this content, why not share it with your community? And make sure that you never miss our updates and exclusive giveaways by following and favouriting us on Instagram, Twitter, and Facebook.