With so many games focused on war, conflict and the glory of battle, it's important to remember that real conflict carries a high price, especially for children. With that in mind, Wargaming is offering a new World of Tanks charity bundle to players of the game on console in order to support a charity dedicated to helping the children of combat zones.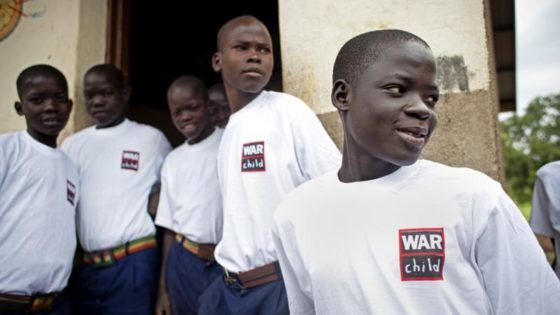 War Child, a UK-based charity dedicated to providing safety, education and rights advocacy for children in war-torn regions, is partnering up with Wargaming to create a For the Children Bundle available in World of Tanks: Roll Out. Console players who buy the new bundle will receive "massive" Crew and Experience boosts and large and small First Aid Kits. On top of that, 100% of the proceeds from each Bundle sold will go directly to War Child.
"Wargaming is humbled to be working closely with an organization that provides this level of support for families that have suffered," said Wargaming's executive producer TJ Wagner. "Our hope is to help spread the word of War Child and the incredible work they do, and through our game, assist in providing aid to children and their families around the world."
The For the Children Bundle can be purchased multiple times and is available now on Xbox One, Xbox 360 and PlayStation 4. Sales of the bundle will run until January 1st. Those who want to learn more about War Child can check out the charity's website.
Our Thoughts
This is easily one of the more worthy charitable causes we've come across, and we applaud Wargaming for creating this bundle. We hope that players of World of Tanks: Roll Out and of other MMOs will be able to offer their support.
Your Thoughts
Are you going to be purchasing one of these World of Tanks charity bundles? What other charities are your favorite to support this time of year? Tell us in the comments section below.
Source: press release
Articles Related to World of Tanks
World of Tanks on PlayStation 4 Passes 1 Million Downloads
World of Tanks Comic Book Release Date Announced
World of Tanks Blitz Launches on Steam Today