Wargaming is bringing the battlefield to PC and Mac OS X players tonight with their World of Tanks Blitz Steam launch. According to the official news and their Steam game page, the game will be available to download in less than 6 hours from now!
The game went through two beta weekends prior to this full release, hosting almost 200,000 players who tested the new cross-platform matchmaker. This system will allow players to battle on either a single platform or a mixed platform, meaning that mobile players can face off against PC players.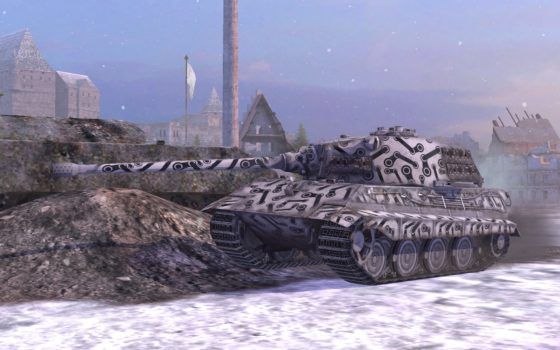 World of Tanks Blitz promises to offer complete flexibility across iOS, Android, Mac OS X, and Windows devices, becoming a multi-platform title with full cross-platform gameplay. All players with Wargaming.net IDs can get direct access to World of Tanks Blitz on any device, with all in-game content, experience and credits saved.
To celebrate the game's release on Steam, the rare "Breakthrough" camouflage will be available for gold in the camo installation menu from November 9 at 17:00 CET (UTC+1) to November 18 at 10:00 CET (UTC+1). The concealment bonus depends on the vehicle class, and the unlock and resupply cost on the vehicle Tier.
Our Thoughts:
Although we're not exactly sure a Steam-inspired camouflage is the best way to hide on the battlefield, it will definitely be a fun reminder of this milestone for World of Tanks Blitz. Here's to wishing all players a smooth launch and great cross-platform matches!
Your Thoughts:
Are you excited to install World of Tanks Blitz via Steam in only a few hoursw from now? Let us know in the comments below!
Source: official website, Steam
Related:
News
,
Steam
,
Wargaming.net
,
World of Tanks Blitz