It's time to make 29 new friends and 30 new enemies. World of Tanks Grand Battles have arrived with the launch of Update 9.20, pitting 60 players against each other in one giant map along with a variety of other adjustments.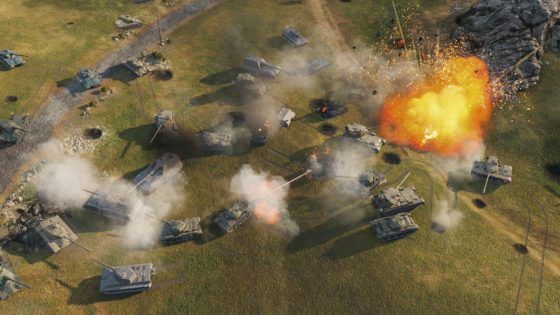 The Grand Battles will take place on the new Nebelburg map, a colossal 1.4 km x 1.4 km play space to let Tier X tanks roam wild and free. Since the new mode is restricted to Tier X armor, players can expect rewards to be suitably handsome, along with earning a new Bonds currency that can be spent on Directives or improved equipment.
In addition to the epic new battle mode, Update 9.20 is bringing vehicle rebalancing to four of the game's nations, SPG improvements, and a total of nine new Chinese Tank Destroyer vehicles across all tiers.
Full details on what the new update can be found on the game's website and a trailer showcasing the new Grand Battles can be seen below.
Our Thoughts
Now this looks like fun. Of course, it also looks like sheer chaos, which is honestly part of the charm. We hope that tank commanders in World of Tanks have an awesome time in the new Grand Battles mode!
Source: press release
Articles Related to World of Tanks
World of Tanks Introduces Single-Player Campaign for Console
World of Tanks Console Introduces Armor from Valkyria Chronicles
World of Tanks Players Raise Over $84k for Charity