Console fans are perhaps familiar with the Valkyria Chronicles games, a series of turn-based tactical RPGs set in an alternate WWII-style universe. Now that world and the World of Tanks console edition are coming together with new Valkyria Chronicles tank packs.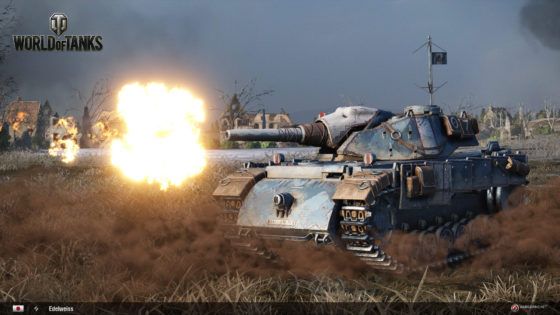 The packs in question offer the Edelweiss from Valkyria Chronicles 1 and The Nameless from Valkyria Chronicles 3. Both tanks are Tier VIII vehicles that offer permanent all-terrain camoflaouge and unique custom Crews. Each tank's crew will also feature unique voiceovers and will be led by the protagonists of their respective games.
The Edelweiss is a medium tank that is described as an excellent skirmisher. The tank is commanded by Welkin Gunther, a conscripted commander of Squad 7 who led the technologically-advanced Edelweiss to victory against an evil empire in the first Valkyria Chronicles game.
The Nameless is a heavy tank with sloped frontal armor meant to take enemies head-on. The Nameless is from the third game in the Valkyria Chronicles series and is commanded by Carisa Contzen, who leads the 422nd, a squadron of pressganged military criminals and deserters.
Both tanks can be purchased in individual packs or as a combined Mega Bundle. More information about these new vehicles can be found here.
Our Thoughts
This isn't the first time these two franchises have crossed lines and we certainly hope that it isn't the last for fans of both games. Discounting the tanks from their IP connections, they both sound particularly effective in battle, which could be enticing to players.
Source: official site
Articles Related to World of Tanks
Massive Battles Coming Soon with World of Tanks Frontline Mode
Wargamign Announces Crossover Event with "Dunkirk" Film
Wargaming Issues Statement on YouTube Censorship Threat
Related:
crossover
,
MMO
,
News
,
World of Tanks Console