"Absolution is both a path to be walked alone and a journey to be experienced alongside other Prospects". These are the words that open the latest video from Absolver, which offers details on how Absolver multiplayer works, including modes of play with and against others.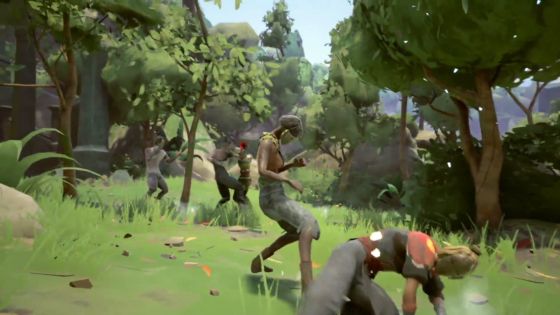 As players walk the plains of Adal, they will meet other Prospects controlled both by AI and by other players. Players are described as their own "server" while the game will seamlessly bring others into your session. Once you encounter another live combatant, it's up to you to decide whether to spar, engage directly in more brutal PvP, or join forces with a total of three other players cooperatively.
In addition to group combat, higher level players can create their own combat school that others can join. This feature effectively turns high-level Prospects into Mentors, granting lower level Students access to their Mentor's combat deck and moveset.
Of course, Absolver has PvP options as well. One of the more controlled versions of PvP are Combat Trials scattered across the world, where players will be pitted against a random human challenger, including those from your friends list. These 1v1 battles are won by striking your opponent three times. Additional PvP features are in the works as well, including ranked matches, 3v3, and a Spectator Mode. All of these features are planned as future free updates post-launch.
You can take a look at the multiplayer overview video below and see for yourself how to make friends and foes in Absolver.
Our Thoughts
So in the shortest possible synopsis, this essentially sounds a lot like "kung-fu Destiny". While the scale or scope of Absolver's online multiplayer isn't really addressed in the video or the press release, it does offer some very enticing looks at how to play with and against others in this unique online brawler.
Source: press release
Articles Related to Absolver
Absolver Plays Dress-Up in a Character Customization Video
Absolver Offers Pre-Orders and Limited Physical Collector's Edition
The MMO Alpha and Beta List: August 11, 2017