When you're roaming the world looking to hone your kung-fu, you also want to look pretty good doing it. The latest video from Devlover Digital and Sloclap touches on the basics of Absolver character customization, offering a glimpse at the benefits, drawbacks, and styles of various pieces of equipment.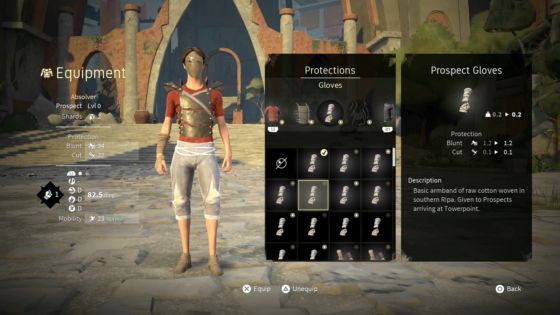 Customization covers some of the most basic elements initially, with gender, skin tone, hairstyle, and hair color all being adjustable at the interim. The deeper levels of customization arrive with the Equipment screen, where players will have to consider an item's weight along with its defense against blunt and cut attacks. Heavier items will offer more protection, but will also slow down your character, while lighter equipment will make your Prospect swift but soft. Additionally, certain pieces of gear are said to make certain attacks more efficient.
The game boasts thousands of combinations of equipment to grant players options to make the Prospect that suits their playstyle while looking good in a fight. You can take a gander at some of the kung-fu fashion possibilities in the video below.
Our Thoughts
Dressing up is one of our favorite hobbies in MMOs and we have to say that a lot of the equipment in Absolver looks very cool. What's particularly interesting is how the gear in question doesn't really seem to have a great deal of stat enhancements, leaving the onus of effective combat up to the player. This will either be an intriguing challenge or demand a high skill ceiling for potential players.
Source: YouTube
Articles Related to Absolver
Absolver Game Page
Absolver Offers Pre-Orders and Limited Physical Collector's Edition
The MMO Alpha and Beta List: August 11, 2017
Related:
Absolver
,
MMO
,
News
,
Video