Happy Cyber Monday! Each month, MMOGames.com will provide you with a rundown of all our best MMO games news, insights, giveaways and articles. This month's MMO Gaming Recap contains our review of Bless Unleashed, more exclusive interviews with EVE Online, a run-down of Black Friday and Cyber Monday MMO deals, and much more.
MMO Games Reviews and Articles
"Loving nothing more than to smash a sword, arrow, or spell into a massive monster with loads of players around, consider me intrigued." Our readers asked us for a review of Bless Unleashed, so we put one of our writers straight on the case. Check out how the MMORPG performs on PS4 and let us know which MMO you'd like us to review next! Read me!
"This is not only one of the great wars of EVE Online, but it's becoming one of the great wars of the modern era." Sci-Fi MMO beast, EVE Online is almost 20 years old and yet, once again, they broke their own Guinness World Records last month for the biggest PvP battles in gaming history. In our latest exclusive EVE Online interview, we spoke to their directors to discover the behind-the-scenes scoop on the legendary battle and all that they have planned for the latest quadrant. Read me!
"There's a reason why people gravitate to sci-fi, why it's always in the discourse and never truly goes away." But wait, there's more! Tech noir, 42, Chinese literature, Isaac Asimov, and Icelandic winters are just some of the surprising inspirations behind EVE Online. Plus, find out the directors' somewhat controversial views on the Star Wars versus Star Trek debate. Read me!
MMO Games Giveaways
November was a good month for giveaways. Not only did we give our readers free Spellbreak keys worth $110 each, we also gave away more Black Desert Prestige keys worth $140 each. Out of this month's giveaways, one still has plenty of keys to grab: our giveaway for hardcore MMO Shaiya. In Shaiya, characters are permanently killed if not resurrected within 3 minutes. Fortunately, as well as a whole range of other goodies, our keys contain valuable Resurrection Runes, allowing players to conquer death itself. Claim me!
We still have other freebies for you too, simply scroll down on our giveaways page to see which are still active and follow us on social media to make sure you catch our next ones.
While you're shopping for a bargain, we can't go on any further without talking about Black Friday MMO Gaming Deals. Many of which remain active at time-of-publication. To make your lives easier, we published all of the best deals from Daybreak covering LOTRO, Everquest, DCU, and more. Read me!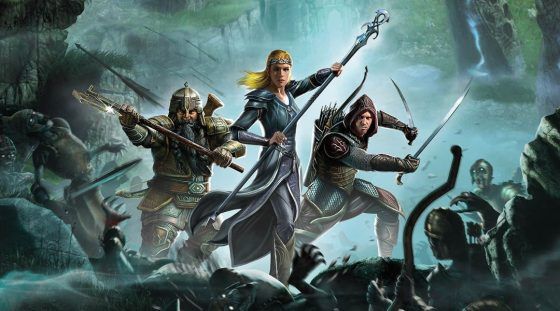 And if Black Friday and Cyber Monday weren't enough, we collated all the best MMO game bargains in the Steam Autumn Sale. Read me!
Finally, if you're a hungry gamer or at the very least you know one, then don't miss out on Subway's free sandwiches for gamers deal: "#GamerSOS". The SOS here, standing not for Save-our-Souls, but for Send-out-Subs! Read me!
New MMO Games, Playtests, and Trailers
Warhammer has seen many iterations over the years, from fantasy to 40k, from tabletop to pc, from RTS to FPS, and so on. Well, now they're looking to make a new splash on mobile with a complete F2P MMO experience in the palm of the hand. We've summarised the most important details of Warhammer Odyssey alongside the latest trailer. What's more, we'll likely conduct an interview with the developers in January, so let us know what questions we should ask in the comments. Read me!
https://www.youtube.com/watch?v=djbMNZtEiqM&feature=emb\_title&ab\_channel=Warhammer%3AOdyssey
The post-apocalyptic survival MMO, Last Oasis, has finally landed on Xbox. Fans of games like Ark will love this unique take on a popular genre. With season 2 having just begun, now is the perfect time to lock and load. Read me!
MMO Game Updates, Events, DLCs, and Patches
Are you ready to get loco down in Cayo Perico? GTA Online's latest heist is an amazing addition to the sprawling MMO. While GTA's normal heists involve robbing banks and criminal enterprises, the latest one takes place on a completely new tropical island. The larger map and new environment creates a plethora of exciting possibilities and tactics that will satisfy even the most dedicated digital criminals. Read me!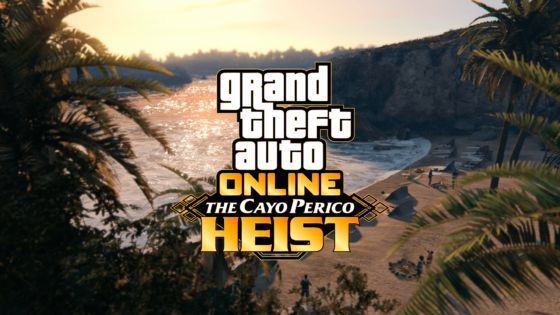 Space battle simulations are pretty hot right now following the release of Rogue Squadron, but if you're after a more sinister take, then Star Conflict's new "Curse of the Leviathon" brawl may be exactly what you've been looking for. The zombie-esque new survival game mode takes place within the colossal Leviathan space station brimming with alien technology waiting to be salvaged. It will have you avoiding your friends like the plague. Read me!
Guild Wars 2 is the gift that keeps on giving. The sprawling Icebrood Saga has made a real impact on MMO fans, and its final chapter - Saga: Champions landed on November 17th. The call to save Tyria from the destructive elder dragons is more pressing than ever. Read me!
Pet lovers and fans of Archeage or Archeage Unchained get a match made in doggy heaven with their new pet update. As well as introducing new quests, sieges, and features, Rise of Nehliya grants players the ability to take a cute and highly useful pet along with them on their sandbox MMO adventures. Who knew putting your pets to work could be so fun? Read me!
While we're on the topic of pets, Bless Unleashed really gave a duck this month. Their new update, Spear of Salvation brought an all new dungeon, lair, and arena challenge as well as the ability to buff up through new Elemental Weapons. But never mind all of that, the real star of the show was the new Shabiki War Duck. Read me!
Winner winner, chicken dinner? Battle-royale aficionados who want to test their metal against the best of the best might want to consider entering PUBG's next monumental tournament - The PUBG Global Invitational.S which features a staggering prize pool of $3.5 million. The tournament will take place in February and March 2021, featuring 32 teams of players from across the world. Surviving players in each round will be given qualifying and highly sought after "chicken dinners". For those with more poultry skills (sorry), it will still make a great tournament to watch. Read me!
Worldwide lockdowns have meant that many of us are stuck inside. While that means we get to play more games, it also entails missing events like festivals and concerts. Well, thanks to some ingenuitive moves by game publishers and artists' agents, gaming and concerts are being combined more than ever. We wrote about two big in-game gigs this month. Roblox hosted US superstar Lil Nas X in a motion-captured performance to 3D avatars of all shapes and sizes. Read me! Meanwhile, Korean supergroup BTS performed their own concert on their favourite MMO - MapleStory. Read me!
Other MMO Games News
We love to support games that support good causes. Our stars for the month were EVE Online and Ashes of Creation - both of whose players raised money for excellent charities. EVE's PLEX for GOOD initiative raised $130,000 to help with COVID-19 relief efforts, with the money being donated to the WHO COVID-19 Solidarity Response Fund and the John Hopkins Center for Health Security. Meanwhile, AoC raised $88,546 for their annual Extra Life charity campaign fundraiser to benefit Rady Children's Hospital. Read me!
If you're looking for a chance to do some good while you game, then look no further than the Stream for Starlight campaign which allows professionals and hobbyists alike to stream away the hours while raising money for sick children. What better way to be a good person could you imagine? Read me!
MMOGames.com is committed to bringing you all the freshest, funniest, and most insightful MMOGames news and content. If you enjoyed this recap, why not share it with your community? And to make sure that you never miss our updates and exclusive giveaways by following and favoriting us on Instgta agram, Twitter, and Facebook.