Why yes, hello there. I did make a reference to a spritecomic from back in the day. It's appropriate, though, considering today's arrival of the Black Desert Online Lahn Awakening and the weapon she now wields: a pair of curved swords attached to chains. Or, sword-chucks, yo.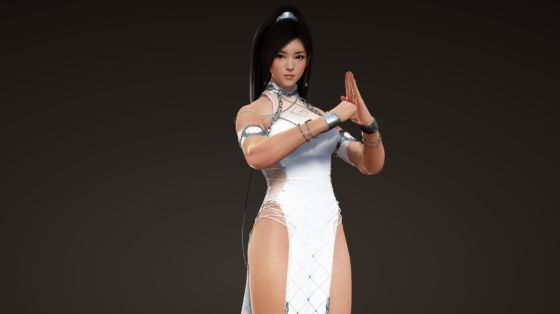 Okay, they're not actually called sword-chucks, they're called the Crimson Glaives and they allow the Awakened Lahn to swing them in wide swaths to carve huge areas of damage or draw them to her hands to dice up a single target in typical flashy BDO style. In order for Lahn players to start their journey to swinging these new weapons about, they must be level 56.
Today's Lahn Awakening patch also introduces a Lahn-specific leveling event from now until June 27th, where players can collect Lahn Seals for rewards, take on Lahn challenges, and claim additional goodies for getting their Lahn characters to a certain level.
The new patch has also updated the spawn table of the MMO's world bosses and made a number of adjustments to the game's other classes. You can scour the patch notes here and watch the Awakened Lahn in action below.
Our Thoughts
References aside, the Crimson Glaives once again demonstrate the astonishing skill of the character animators of Black Desert Online. The newly Awakened Lahn looks like a dizzying blender of steel, chain, and pretty dresses and we hope fans of the class enjoy their new toys.
Sources: press release, official site
Articles Related to Black Desert Online
Black Desert Online Adds Lahn Absolute Skills and a Hunt-A-Thon
Black Desert Online Patches In Major Class Adjustments
Fairies Flutter into Black Desert Online