While many folks were perhaps creating their Lahn class or reading up on her skills, a new patch arrived to Black Desert Online that has, among other things, made changes to BDO combat mechanics that touches practically every class in the game.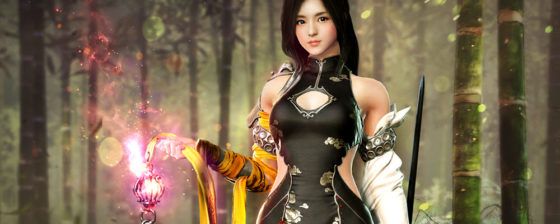 The first few changes relate to CC and knockback. Skills that initiate knockdown or knockback have seen the distance of those effects reduced in order to reduce the impact that server lag has on how fast targets recover.
Further on the CC front, the first hit of certain skills will be the hit that applies any CC effect, and these effects will be mitigated by CC Resistance instead of Evasion. Additionally, skills that apply a combination of CC effects and other effects like Down Smash will only have one effect applied based on the circumstances. For example, using Ground Smash on a standing target applies the Bound effect but not the Down Smash effect, while a downed opponent will receive the Down Smash effect but not Bound.
The new update also has switched to Stamina consumption for some select Warrior, Kunoichi and Ninja, and Ranger skills; adjusted the Stamina use of the Chase skill for Musas and Maewhas; changed the defense effects or CC effects of some ranged attack skills and movement Main skills; and tweaked other abilities that greatly influenced large-scale PvP.
These are the first of several planned combat updates en route to BDO. The notes further go into detail on plans for Black Spirit skills, increased AP for summoned creatures, and reduction in all PvP damage skills in order to make fights feel less quick among other changes. "We will endeavor to create a much more enjoyable Black Desert Online and starting next week, we will focus on polishing on each class in a more sequential manner to elaborate the class balance in detail," closes the notes.
Our Thoughts
Looks like there's going to be a lot to absorb for Black Desert Online players over the course of the next few weeks. We'd love to know your impressions of these current and incoming changes so be sure to sound off in the comments.
Source: official site
Articles Related to Black Desert Online
Black Desert Online's Lahn Class Arrives May 23
Black Desert Online's Imperial Auction House Will Offer Rare Items
Fairies Flutter into Black Desert Online
Related:
BDO
,
Black Desert Online
,
News
,
Patch
,
Sandbox MMO
,
Update