If you're a fan of wave defense gameplay or just want to fire a hwacha and see it take out scores of foes, then you're probably going to like the Black Desert Online Savage Rift mode, a new PvE gameplay feature that's due to arrive to the sandbox MMO tomorrow.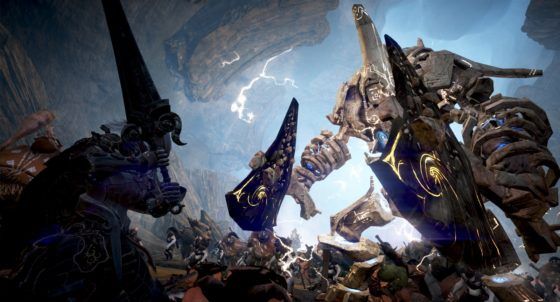 In Savage Rift, eight to ten players level 56 and higher must band together in order to survive a total of 25 waves of various monsters emerging from an underworld rift. Naturally, each successive wave will get more challenging, but defenders will not be forced to face the hordes alone; as teams take out enemies, they earn points which can be spent on deploying a variety of siege weapons like the Matchlock or the Hwacha.
Those who survive the onslaught will, of course, be handsomely rewarded with valuable loot including boss armor, though specifics of other rewards were not included in the announcement. What was included was word of a scheduled stream of the new feature on the Black Desert Online Twitch channel this coming Thursday, August 31st at 5pm UTC/1pm EDT, along with a trailer for the mode which can be seen below.
Our Thoughts
It's a content update that doesn't involve adding a new class, which is likely going to become welcome to players of Black Desert Online. The Savage Rift definitely looks like a fun diversion and we hope this is the first of many PvE-related content updates to come to the sandbox.
Source: press release
Articles Related to Black Desert Online
Black Desert Online KR Previews Upcoming Content
Black Desert Online's Mystic Gets a Teaser Trailer
Black Desert Online is Coming to Xbox One