Bless Unleashed has joined the PC gang. And to celebrate, we've got one doozy of a giveaway. Bless Unleashed is a visually stunning MMORPG, filled with familiar tropes that are sure to speak to any fantasy MMO fan. But it's true wow-factor lies with its epic world bosses, which roam the open world ready to be struck down by a plucky band of players.
For PC gamers who haven't yet had a chance to play Bless Unleashed, we've got some good news. We have 16 keys to giveaway each redeemable for the Bless Unleashed Frontier Pack - worth $30. And all you need to win is a sense of humour.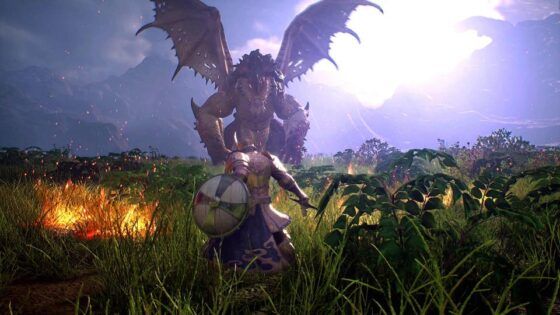 Bless Unleashed Caption Competition
To win the Frontier Pack, follow these steps:
Find our post with the image below.

Caption that image in a reply with the hashtag #ILoveMMOGames.
We will then mull over the best submissions and announce the winner at a later date. So keep an eye on the socials.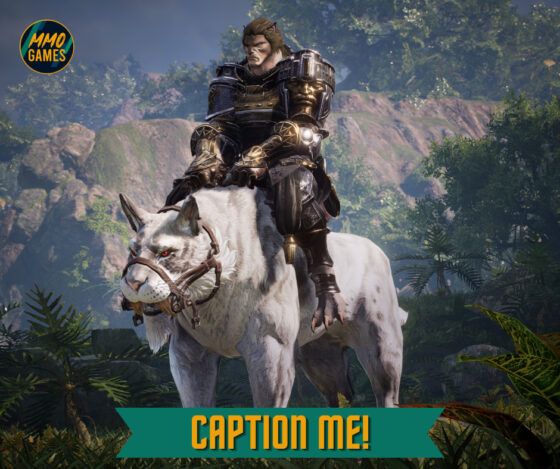 What's in the Bless Unleashed Frontier Pack
In case you thought an actual rideable sabre-tooth tiger wasn't enough, then feast your eyes on the smorgasbord of content it includes:
1,000 (+100) Lumena

Card: Whitecoat Sabretooth (Epic Mount)

Frontier Pack Exclusive Title: [Pioneer]

100,000 Gold

Premium Benefits for 30 days.
To check out all the details (including whether your rig can run it), be sure to swing by the official Frontier Pack Steam page. Then rummage around in that brain for the perfect caption, and this time next week you could be tearing across the landscapes of Lumios astride your epic cat.
To see how we fared in Bless Unleashed on console, check out our full review.
MMOGames.com is committed to bringing you all the freshest, funniest, and most insightful MMO news. If you enjoyed this content, why not share it with your community? And make sure that you never miss our updates and exclusive giveaways by following and favouriting us on Instagram, Twitter, and Facebook.