If you forgot that BlizzCon 2021 begins this weekend, we can't blame you. Nor if you were unaware that this year is taking place entirely online and sporting the moniker BlizzConline - after all, many of us are living under the very same locked-down rock. But this weekend marks the start of the free virtual convention rife with WoW goodness, so get ready. Oh, and if you're a European viewer, we'd recommend saving up those forty winks, because it's a late one.
This year, BlizzConline is set to bring all feasible fanfare and spectacle to our small screens. At 10pm (GMT) this Friday 19th February, Blizzard will be hosting opening ceremonies across each channel for each of its titles, which will then branch off into title-specific showcases. With the main Blizzard channel set to broadcast a 'What's Next' for World of Warcraft immediately after the opening ceremony, however, we're left wondering what could be in store so soon after the gargantuan Shadowlands launch in October.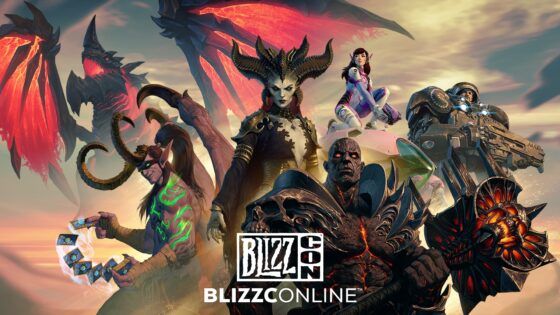 Other features scheduled on the WoW channel include:
A deep-dive with the developers

The making of the community-chosen Wandering Ancient mount

A behind-the-scenes look with some of the title's most beloved voice actors

A WoW-inspired cooking show, crafting recipes from food and ingredients found in Azeroth
There will also be a channel dedicated to beloved team-based shooter, Overwatch. This channel will also feature behind-the-scenes insights, interviews with voice actors and arts & crafts instead of cookery.
While the deadline for entering the cosplay competition has long-since passed, Q&A submissions are open for World of Warcraft, Hearthstone, Diablo IV, and Diablo Immortal until tomorrow 18th February. Submissions will be responded to by the respective teams during Saturday's showcase.
The best place to catch BlizzConline is via the official website, although you can also catch it via Blizzard's Twitch and YouTube channels.
MMOGames.com is committed to bringing you all the freshest, funniest, and most insightful MMO news. If you enjoyed this content, why not share it with your community? And make sure that you never miss our updates and exclusive giveaways by following and favouriting us on Instagram, Twitter, and Facebook.