From time to time it's nice to look in on the City of Heroes spiritual successors and see how they're doing. Sometimes they go months without updates and other times it seems like we're talking about the game every week. Since it has been a while since we last looked over these projects, now seemed like a great time to look in on how these games and two emulator projects are doing.
Redside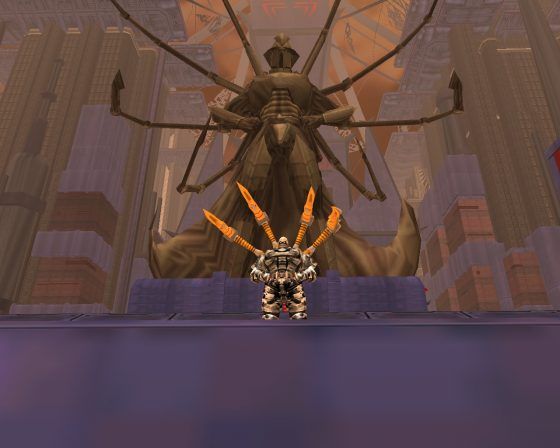 No images of Redside were ever made.
In February of 2017, the most recent of the City of Heroes successors came onto the scene. This one was Redside, completely dedicated to the villainous side of things. They held a Kickstarter campaign that was incredibly underwhelming raising only $170 of the $45,000 goal they had. Some of the problems with the campaign included the fact that there were no images, very little thought put into the development, and it appeared to have been created by someone who isn't a game developer. While it was a lovely idea, it was poorly executed and suffered for it. We're unlikely to ever hear from Redside again.
Heroes and Villains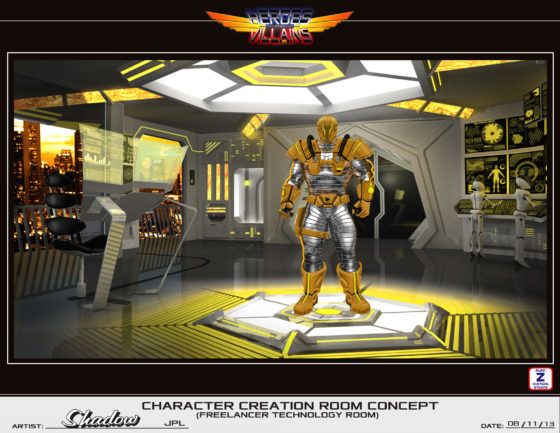 Although Heroes and Villains doesn't get a whole lot of press attention, the game is still in the works. Every Friday there's a new update on how the development of the game is going. In the most recent one, they discussed ways to change up how missions were done in City of Heroes. The example they give is that instead of going into a mission and just stomping on everyone, you go in and the team splits up to go into two different rooms at the same time. They're quickly approaching the 300th weekly update. Development of the game is being done behind the scenes without much being put forward in the way of new images.
Valiance Online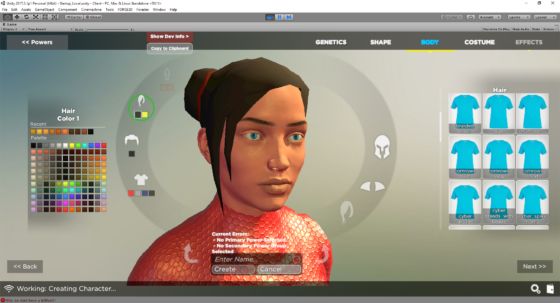 The game that originally gave the impression of being the furthest along has become one of the quiet ones. Valiance Online is currently in Alpha testing, which you can take part in by donating at least $25. They stopped making updates on the main page of their site last year and have instead switched to the forums, which makes it look like development is dead. However, they held an in-game event in April and there was a new patch in March. That update introduced the first part of their animation system rewrite, with more to come in later patches. They also optimized the code and a few other very important things. It isn't unusual for Silverhelm to go silent for a few months while they work on the next patch, but they are still on the forums helping out with customer support issues.
City of Titans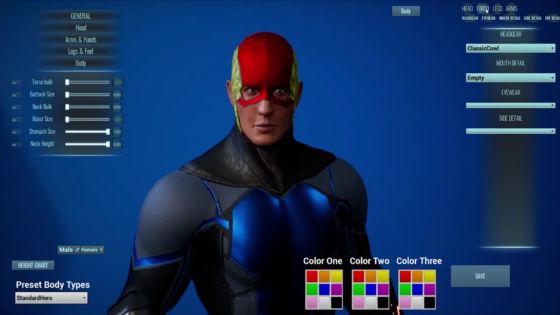 For the Fourth of July, City of Titans offered up a teaser video honoring heroes and giving us a taste of what Lockharde Island looks like. At the end of June, City of Titans also explained how control mechanics would work, including the Operator archetype which is dedicated control with their primary power set. They also recently joined Instagram so they could show off more of their amazing work on the visual platform. They have a webcomic going, which has a Patreon bringing in $682 a month. They are planning on having a second crowdfunding campaign in the future, though exactly when that will be isn't clear yet. Development of the game seems to be quite merrily trucking along, though there is no word yet on when the public will be able to get their hands on it yet.
Ship of Heroes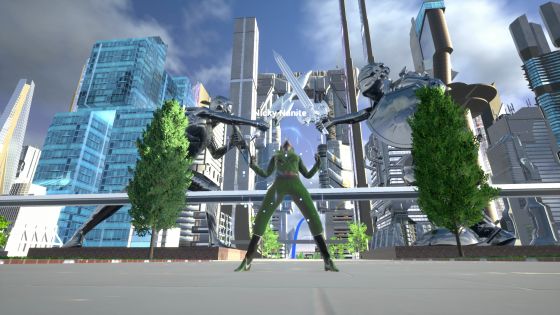 If you had told me that Ship of Heroes would be one of the most vocal and active of the City of Heroes spiritual successors I wouldn't have believed you. The concept was a little bit too out there for my tastes, but it has caught on with Paragon City refugees in a big way. In June they released a video showing just how far the game has come in a year and it is astonishing. In April they put out a roadmap for the first half of the year. Since then they've done articles talking about female soldier armor, what makes an alpha, and nanites. They were at PAX East talking to the press and they also attended GDC 2018. They've held a combat alpha and all around it now seems like the game that is the furthest along in its development. For a game that bursted onto the scene out of nowhere, it is doing fantastically well.
Now that we've looked at what all the spiritual successors are up to it's time to take a look at two other City of Heroes-related projects. These aren't spiritual successors but are instead emulators of City of Heroes itself.
Paragon Chat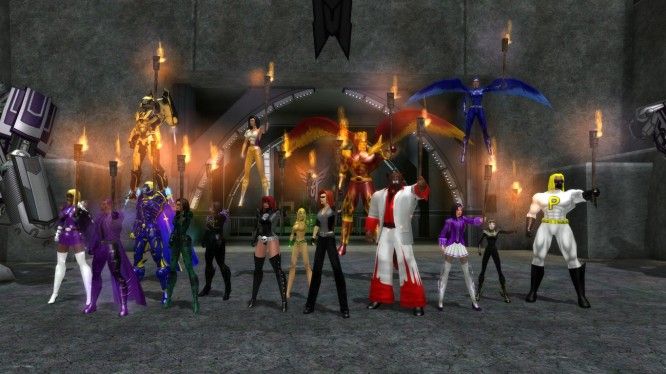 Of the two City of Heroes emulator projects, Paragon Chat is the one that is the biggest and most popular. There is no combat in the game, which effectively makes it a chatroom, though there are some emotes and travel abilities. There are badges to collect and holiday events like Trick or Treating and a winter event as well. Unfortunately, development on the emulator is pretty much done. You can make costumes, hang out with your friends and slide down the ski slope…but the developers don't think you'll ever be able to do much more. Thankfully, the community has rallied to create events and keep roleplay alive. So if you do check it out, keep in mind that the floors of Pocket D are sticky once more.
Super Entity Game Server (SEGS)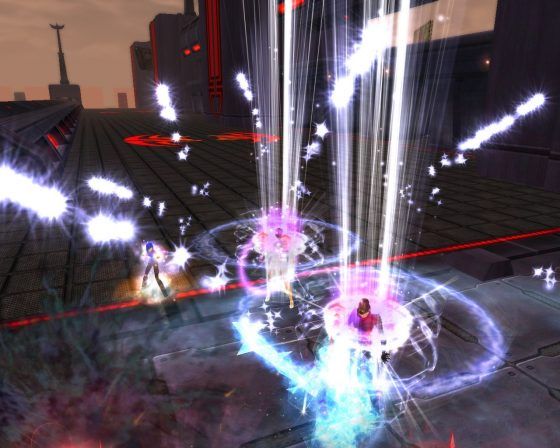 Ever since the day it was announced that City of Heroes was shutting down there has been talk of SEGS. At the time SEGS was little more than a rumor rolling around from some time in the past when a City of Heroes emulator had been attempted. However, SEGS was said to be stuck at Issue One of the game, meaning that most of the things City of Heroes lovers adored about the game weren't there. Then a surprise announcement came in April that SEGS had put out a public release allowing players to create characters and wander around Atlas Park. The team hopes to be able to bring the full City of Heroes experience to the game with the added bonus of being able to have your own server. In June they released a new update that allows you to spawn NPCs and run a server that is compatible with Issue 0/1 of City of Heroes.