So today's a bad day. Steam is down, you've had a bad roll on a Legendary, your cat keeps attacking your Christmas tree; you need something to lighten the mood. Maybe a little romantic story? For example, a video of a Black Desert Online marriage proposal?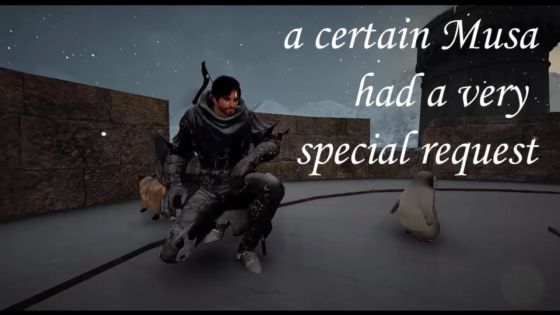 The video was shot by one of the game's GMs, who were approached by someone looking to pop the question to their significant other in-game. The footage sets the scene and shows off the event, which sees the couple stand on a tower and watch as the GMs light off fireworks that ask "Will you marry me?"
You can check out the complete video of "a winter love story" below.
> We recently helped one of our players with a very special request. We hope we've made their special occassion memorable 🎉🎉 [pic.twitter.com/HbF40ZdM2B](https://t.co/HbF40ZdM2B) > > — Black Desert Online (@BDO\_News) [December 22, 2016](https://twitter.com/BDO_News/status/811986376572932096)
Our Thoughts
Awwwe! It's not too often we get to see GM-led special events like this anymore in MMO gaming, so we're glad to see that Black Desert Online GMs were willing to help someone out with this very lovely request. Our best wishes go out to the happy couple, and our adoration goes out to BDO's GMs!
Your Thoughts
How do you feel about the roles of GMs in MMOs? Do you think they're important, or do you think it's a waste of time? Tell us what you think in the comments.
Source: Twitter
Articles Related to Black Desert Online
Wizard and Witch Awakenings Go Live in Black Desert Online
Black Desert Online Dark Knight Class Teased in Video
"One World" Announcement Heralds Black Desert Online Server Merge