The Korean developers of Black Desert Online have been very busy with the upcoming Kamasilve expansion, which we first learned of through a Japanese livestream of the Dark Elf race. Now, a new video teasing the Black Desert Online Dark Knight class has surfaced, providing players a sneak peek at the new content.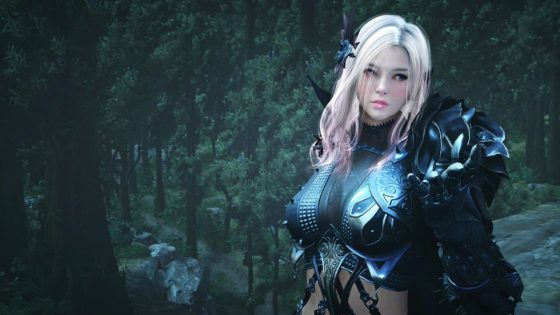 The Dark Knight class dresses in thematic armor, and appears to combine an immense warsword and dark magic in her attacks. The video provides a teasing glimpse at a couple of attacks, and alludes to the conflict that takes place in the storyline of the new Dark Elf region that will be introduced to Black Desert Online.
The Dark Knight class will be arriving to the Korean version of the game on December 12th ahead of the Kamasilve expansion content, which is set to arrive at the beginning of 2017 to the Korean version of the game. There currently hasn't been any official word from Kakao Games on when the content will arrive to Western players, though the span of time between Korean and Western releases typically is around four or five months. In the meantime, players of the Western version currently have the Ninja and Kunoichi Awakenings to enjoy.
The preview trailer for the Dark Knight class can be seen below.
Our Thoughts
What a stunning-looking class! Black Desert Online is easily one of the prettiest MMORPGs going, and this trailer reaffirms that notion. We're also very intrigued by what sort of tricks the class will bring to the game as well as what this new region is all about. Basically, we're incredibly excited and can't wait to get our hands on this new content!
Your Thoughts
What are your impressions of the Dark Knight class? Is there anything you're not a fan of or you're eager about? Share your thoughts below with us.
Source: DualShockers