The remaining pair of classes in Black Desert Online have received their final forms; the arrival of the Wizard and Witch Awakenings means every class currently in-game is granted their ultimate power!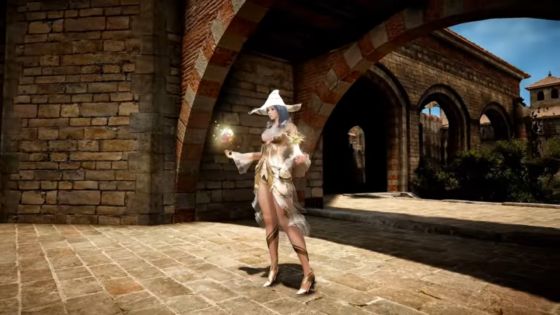 Wizards and Witches are granted fancy new Sphera weapons to play with in their Awakenings, allowing each class to channel two different Elementals in their attacks.
Witches control the fire and water elementals of Keeper Marg and Keeper Arne, while Wizards channel the lightning and earth powers of Keeper Tett and Keeper Gorr. Both types of Sphera give each class a variety of more melee-minded attacks along with the ability to summon elemental allies. Players can now also create Wizards who are younger in the game's character creator.
To celebrate the final two Awakenings, Kakao Games is holding an All Awakenings event, where players who log in between now and January 18th's maintenance will get one of two different Gift Packs. This is in addition to the Returning Players and Christmas Discount events.
A video showing off the new Awakenings can be seen below.
Our Thoughts
The Awakenings of Black Desert Online always bring an explosive new dimension to the game's classes, and the Wizard and Witch Awakenings look to be no exception. The variety of tricks available with the new Sphera weapons is impressive!
Your Thoughts
What do you think of the Awakenings? Do you like the way these new classes will play, or were you hoping they would operate differently? Tell us below in the comments.
Source: press release
Articles Related to Black Desert Online
The Black Desert Online Musa and Maehwa Awaken Today
Black Desert Online Dark Knight Class Teased in Video
Black Desert Online Developer Signs Deal with Graphics Masters
Related:
Black Desert Online
,
Classes
,
MMORPG
,
News
,
Sandbox MMO