For many gaming parents, the feeling of passing the gaming mantle to their kids is second to none. Though, short of a few noteworthy titles, the pool of accessible family-friendly MMO games is somewhat shallow. RIP Club Penguin.
But there remains a contingent of developers that are keen to keep the kids engaged in the wonderful world of MMO gaming. The next title in our Indie Spotlight series is just the ticket for kids seeking out something fresh and diverse. Or even parents looking for the same.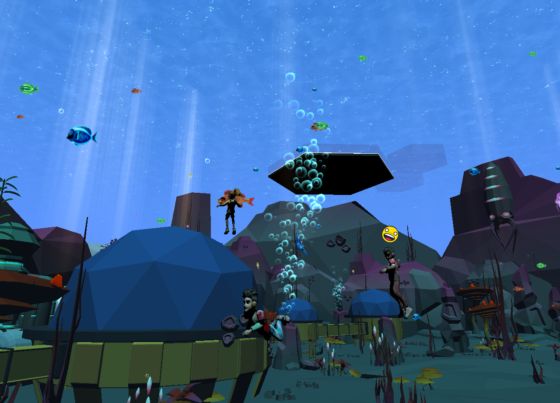 Neo 2045 Features
Neo 2045 is a sci-fi action MMO that's rife with variety. The mobile/PC title from Australian studio VR Realms offers a distinctly social yet safe experience centred around different Realms and their minigames. The locations include a Laser Tag Arena, Robot Stadium, Avatar Sports Stadium, Comedy Club, Nightclub, Astro Training Center, Water Park and Arcade. So there's certainly no shortage of things to do.
This Roblox-style gameplay offers a wide range of possibilities designed to cater to all playstyles. For the competitive gamer there's esports and leagues. For creatives there's a chance to build your very own realm complete with terraforming and buildings. And for social butterflies there's a chance to simply kick back and chat. With ample safety measures in place, of course.
When Can We Play?
NEO 2045 is already available to download for free via Steam, Google Play and the App Store. Though it's worth bearing in mind that it is early days, with some players commenting on how it feels slightly unfinished. However, with an affordable pricetag of £0, there's no reason to not give the title a spin and even witness its development into a more fleshed out and well-populated social endeavour.
Regardless, the colourful and stripped-back graphics certainly evokes a sense of 'the old days' that we feel should be experienced once more by a new generation.
MMOGames.com is committed to bringing you all the freshest, funniest, and most insightful MMO news. If you enjoyed this content, why not share it with your community? And make sure that you never miss our updates and exclusive giveaways by following and favouriting us on Instagram, Twitter, and Facebook.