Meet Ryan Scollan: competitive gamer, Co-founder and CEO of gamer health and performance company Gscience, and winner of the UK Young Innovators Award. We sat down (virtually) with Ryan to discuss the darker side of esports, grind culture, the esports health crisis, the importance of asking for help, his esports career, and how pro-gamers can play smarter.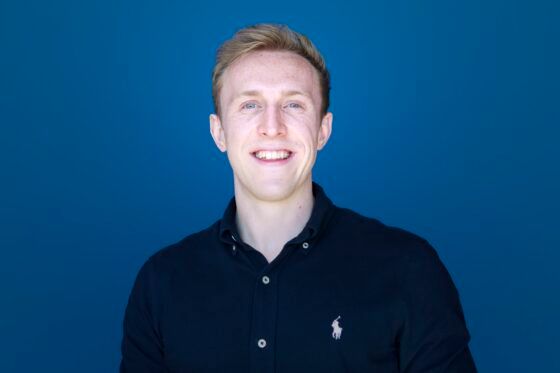 Have you always been into gaming and esports?
Absolutely. My earliest memories are playing Goldeneye on the Nintendo 64, Halo 2 on the Xbox and Runescape on the PC. Nowadays, I stick to Call of Duty and Destiny 2. However, some of the Gscience team play WoW, so I might be raiding soon, who knows.
I am a very competitive person in everything I do and video games are something I have always really enjoyed. They allow me to challenge myself and meet new people. My first look into the world of esports was when I came across Optic gaming and their Call of Duty team in Black Ops, back in 2011. I am a proud member of the greenwall and still actively play competitive Call of Duty.
Those titles are all among my personal favourites. It sounds like we've had mirrored gaming histories, albeit with less of the competitive element on my end. Professional gaming has never been more of a desirable career path than it is today. What are the main challenges that would-be e-athletes face?
For many people looking from the outside in, esports looks like a dream come true. However, there is a darker side. Unlike professional athletes from the traditional sports world, esports athletes (for the most part) are still viewed by many as 'just gamers'. This means that they aren't getting the proper support they need to cope with the demands of playing at the top level.
Esports athletes are the next generation of enhanced cognitive athletes. But what you might not know is that in the midst of competition, they are experiencing the same cortisol levels as an F1 driver racing at a GP. They achieve up to 400 movements on the keyboard and the mouse per minute, four times as much as the average person. The difference though, is that F1 drivers race for 70 laps, professional gamers play for up to 12 hours every day.
This is the brutal reality for professional gamers today. This is the health crisis pervading the esports industry. A "Grind Culture" exists whereby gamers are sacrificing their health to play for 8-12 hours every day to gain a competitive edge. 'Caedrel', a pro player for Excel, has spoken openly about the grind: "There was no life, my life was the game."
How is that affecting players?
This unbalanced and unsustainable lifestyle is fuelling the high levels of burnout, injury, and poor mental health across the industry. And poor health leads to poor performance. When the difference between first and second place can be up to $11M dollars in some tournaments, not performing at your best can be an expensive risk to take.
There are many other challenges that are not just related to health and performance. Within the professional esports world there are many players who have big egos and sometimes this means they don't get along with others. It can be hard for players to gel with their teammates especially when results aren't going well. It can be a very lonely and toxic environment to be a part of. Maintaining a positive attitude and mood can be a challenge when you are playing the same game over and over in a team environment you aren't happy in.
For the aspiring pro players, their main challenge is getting scouted. There is still no clear pathway to pro-level in esports, and a lot of young gamers grind the game and create content to get noticed. Unfortunately, a lot of them burn themselves out before achieving their goal. We sadly speak to so many young gamers who have suffered from this.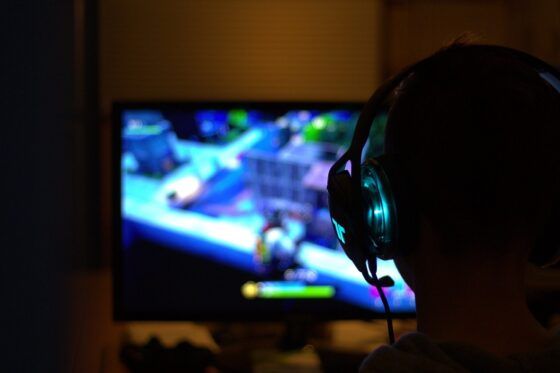 Physical and mental health challenges in the sector have been overlooked for too long, How does Gscience help to solve them?
First, by starting the conversation and bringing awareness to the problems that the industry is facing. A lot of people don't want to change nor do they want to be told they have a problem. Unfortunately, what tends to happen is that gamers wait until it's too late until they ask for support. The lack of acknowledgement or desire to change is the problem for a lot of gamers, they can be narrowminded when it comes to trying anything new. So that's the first challenge we have.
The next step for us is about educating the players we work with about the benefits of adopting a healthier approach to gaming, using our performance case studies from other successful teams and players. Once we have established trust, built rapport and have their buy in, then we get to work.
It starts by understanding the player on a human level, not just as a player. Our current solutions to these problems include providing support through our Discord Community, with regular interactive sessions and sharing of resources and content. We are also working on a technology product for recreational gamers, which we believe will empower them to master their health and get more active.
And that in turn improves in-game performance too?
You cannot achieve optimal gaming performance without being healthy. We utilise our sports science expertise to build performance systems tailored to gamers. By understanding personal data and using the marginal gains philosophy, we identify areas for improvement across all components that influence gaming performance. Gscience takes a holistic approach to health, which means that we consider elements such as ergonomics, gaming environment, psychology, physiology and nutrition.
Currently, we are doing research with Loughborough University to better understand what key out-of-game factors (health & wellbeing) influence in-game performance so that we can build an optimal esports athlete development program to build the next generation of world champion gamers.
While there are many suspect nutritional substances and energy drinks marketed to gamers, Gscience takes an evidence-based approach. If you could give one piece of advice to gamers looking to take their play to the next level, what would it be?
There is no magic pill. There are also a lot of questionable products in the industry and a lot of charlatans preaching about their products doing x, y and z. Don't believe all the hype and actually do your research or speak to a company like ourselves who have a non-biased approach to sports science and performance improvement in the industry. Our goal is to be the go to company for gamers to ask these questions and get no BS answers.
Everyone is very different and that makes this a hard question to answer. It is context dependent but in most cases, playing longer doesn't mean you will be more successful. Taking scheduled breaks is a good place to start, as is getting eight hours of sleep every night and doing some sort of daily movement. Even if this is light exercise such as a walk. If you can master your sleep schedule and take regular breaks during a gaming session, you'll be able to recover more effectively and play better in game. We teach gamers to game smarter.
How did the idea for Gscience come about? Was there an event or individual who inspired it?
I've always wanted to set up my own company. When I graduated from Loughborough University I moved home to Belfast and spent a few months brainstorming. I've been a gamer my whole life and I'm passionate about maximising human potential, the two came together in a perfect storm after a game of CoD one day when I realised there was little-to-no support for pro gamers. I could see that esports was taking a similar path to traditional sports, and I knew that with my degree and knowledge I had the skills to solve some of the problems plaguing the industry.
Congratulations on winning such a prestigious award, what can you tell us about the Young Innovator Award process?
As part of UK Research and Innovation, Innovate UK along with their partners the Prince's Trust, want to give inspiring young entrepreneurs the opportunity to take their business idea to the next level through the Young Innovators programme and #IdeasMeanBusiness campaign. The support I have received so far has been great. I can't speak highly enough of the programme and I would encourage anybody who has an idea and is unsure where to start to get in touch with Innovate UK.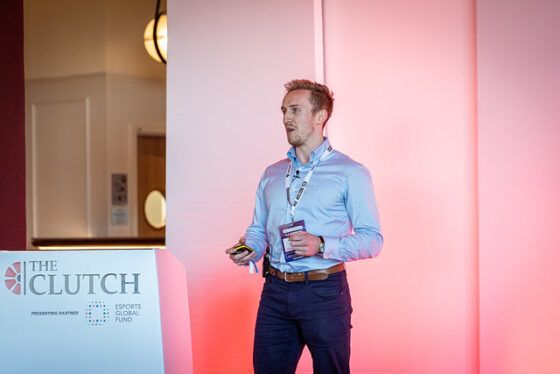 What's next for you and for Gscience?
We are juggling lots. What's next personally for me? I'm not too sure. Surviving lockdown and then hopefully some travel. For Gscience, it's an exciting time. We've just started our coaching contract with Prodigy Agency and we're now working with some of the best pro players in the world. Our goal for 2021 is to be able to scale this side of the business to onboard players, teams and leagues.
We're still on the hunt for a Technical Co-founder to join the Gscience team (if you're reading this and think you could be a good fit, please reach out). A key focus for us is to carry on building our community and pushing for a shift throughout the industry towards putting the health and wellbeing of gamers first. Later in the year we will be looking to raise funding to be able to accelerate the growth of Gscience and to help us achieve our mission.
Finally, while we imagine you are probably very busy, do you still have time to game yourself and what do you like to play?
Unfortunately, time is of the essence these days. However, I am a big believer that you need to enjoy what you do and for me in my spare time I try and get a few games of CoD on the weekends with my mates. Who knows, maybe I'll still make it as a professional Call of Duty player (that's what I tell my partner anyway when she moans at me for gaming too much!)
Ryan can be contacted via LinkedIn and Twitter. To learn more about Gscience, visit the official website and follow them on Discord, Instagram, Twitch, and Twitter. Our next interview will be with the one-and-only Eric Siu on why he has MMO gaming to thank for his high-powered media career.
MMOGames.com is committed to bringing you all the freshest, funniest, and most insightful MMO news. If you enjoyed this content, why not share it with your community? And make sure that you never miss our updates and exclusive giveaways by following and favouriting us on Instagram, Twitter, and Facebook.