What a year! 2017 was certainly a weird one. The gaming industry was put in the public eye more than ever before. There was scandal, there was joy, and there was a whole lot of money being thrown around. But what was the best of the best this year? It's time once again to look at the best MMOs of 2017.
Games That Shut Down - Marvel Heroes
There were quite a few games that shut down this year but none bigger, or more poorly handled, than Marvel Heroes. It was filled with a lack of communication, a possible sex scandal, Disney calling off the deal they had and Gazillion shutting down. For fans, though, it came out of nowhere. The console version of the game had just launched a few months before and it seemed like everything was going well…until it wasn't. It's sad to see the superhero genre shrinking even more and we're sorry to see Marvel Heroes go.
Best Sandbox MMO – Black Desert Online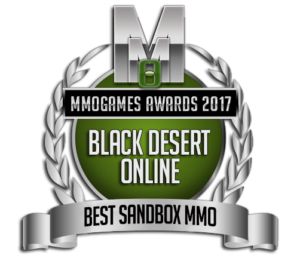 It has been a great year for Black Desert Online. They've continued to put out new classes and new content. This year at Gamescom they showed off what the 4k console version of BDO looks like and its graphics are incredibly lifelike. This was also the year the game released on Steam, giving it a massive boost in player numbers. Oh, and Pearl Abyss says they'd like BDO to last another 20-30 years! This is fantastic news for anyone who has seen their favorite game shut down. All in all, it was a great year for Black Desert Online and we can't wait for next year.
Best Mobile – Vainglory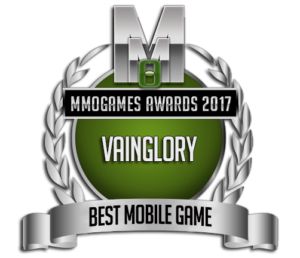 Vainglory has continued to be one of the best, if not the best, MOBA you can play on a mobile device. In fact, it's the best mobile game you can play with multiple people. Best of all, early next year it will be getting a 5v5 mode so you'll be able to play with even more people if your device can handle it. As a result, its eSports scene is growing. Next year the mobile category is going to have a lot of competition, but this year Vainglory was an easy decision to make.
Best PvP – PlayerUnknown's Battlegrounds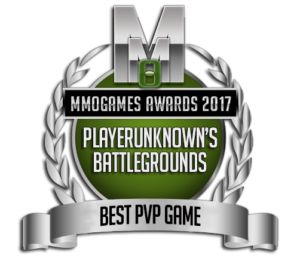 Speaking of easy decisions, giving best PvP to PlayerUnknown's Battlegrounds was the easiest decision. It may have spent the whole year in beta testing but hands down it was the most talked about game this year (Other than that Star Wars game…you know the one). PUBG has brought so much joy to gamers this year we had to include it on the list. Now that it has launched we can't wait to see what they come out with next.
Best New Online Game – Fortnite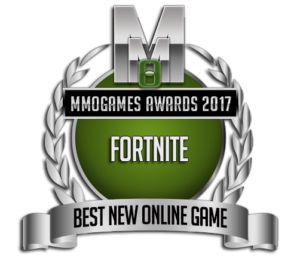 The best new online game of 2017 has to go to PUBG's competitor Fortnite. Players have been having a blast in this battle royale since it launched earlier this year. It boasts 30 million users and at one point had 1.3 million people playing it concurrently. Epic hit on something great with this game.
Best MMO Expansion – Elder Scrolls Online: Morrowind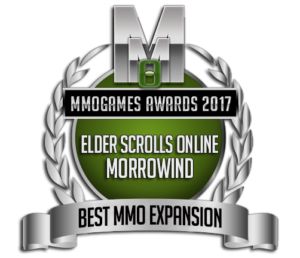 We're kind of cheating a little bit for this one. Morrowind isn't a proper expansion, it's a DLC. This is something that the studio stressed heavily before it launched. However, we're allowing it because it was just so much fun. With new dungeons, new quests, and the Halls of Fabrication trial it takes about 30 hours of playing to complete all the new content. It was great to get a new tutorial after having run through Coldharbour so many times. We're also huge fans of all the Easter eggs in the game. We had a great time playing Morrowind, even if it wasn't a true expansion.
Best Beta – PlayerUnknown's Battlegrounds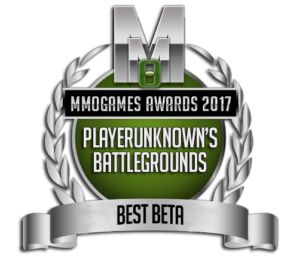 PlayerUnknown's Battlegrounds spent months around the top of the revenue charts. For a game that was still in beta, it made a whole lot of money. It also brought a lot of happiness. The game made for some fantastic viewing this year as it thrived on Twitch and, well, everywhere really. It was the most fun to be had in a beta and it didn't really feel like a beta at all (if you can forgive a few bugs). After all the testing, the game has now officially launched. Congratulations PUBG!
Best F2P – Warframe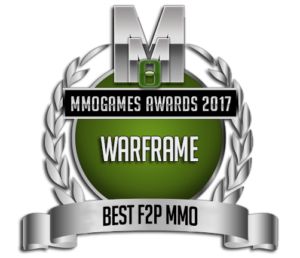 Warframe is one of those games that everyone knows someone who plays yet it rarely gets talked about. Even though it's four years old at this point, Warframe has seen a massive surge in players in 2017. This year it became the second most played F2P game on Steam with 121,000 concurrent users. This underrated game released its most popular expansion yet, the Plains of Eidolon, which added new weapons and an open world zone. 2017 was a fantastic year for Warframe and a great year to play it.
Most Anticipated - Chronicles of Elyria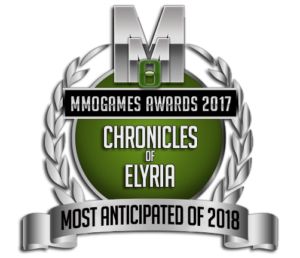 There are a lot of great games we're expecting to come out in 2018 so it was really difficult to pick just one. However, Chronicles of Elyria came out just a little ahead of the rest in our minds. With true MMORPGs becoming a dying breed, we have a lot of hope in Chronicles of Elyeria to help the genre we adore. It's also promising to introduce something we haven't really seen since Mabinogi: aging. We've been following development on this game since it was first announced and we can't wait to get our hands on it.
An honorable mention needs to go to Crowfall, however, which is clearly a favorite for the MMOGames' writers.
Best MMO - Final Fantasy XIV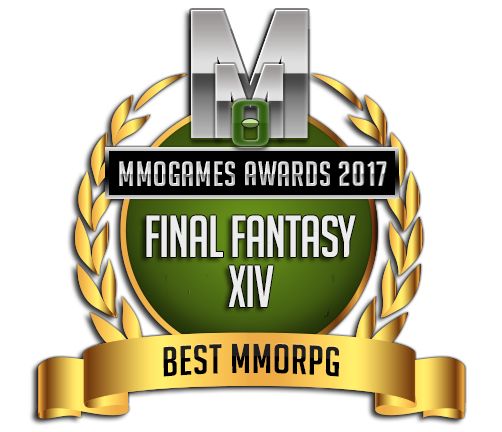 Final Fantasy XIV has continued to impress and entertain its players throughout the year of 2017. Not only did it make an excellent appearance at Gamescom and host the incredibly successful Fanfest 2017, but we also saw the release of the newest expansion Stormblood, which has received high praise all around from fans old and new.
Its dungeons and raids are not only beautifully designed visually but provide interesting challenges and mechanics for a wide variety of skill levels. Final Fantasy XIV doesn't only caters for those interested in raiding as the landscape, content, and characters of Eorzea inspire thousands of artists and content creators to generate beautiful works of art and establish wonderful communities surrounding game-inspired projects. The main storyline continues to reward the player throughout Stormblood with dramatic and heartfelt experiences along the way, allowing the player to immerse themselves in the content. This makes Final Fantasy XIV not only one of the best MMOs of 2017 but also one of the greatest of this generation. - By Aeyvi