Here we are at the end of another year of gaming. It certainly had its ups and downs, just take a look at the most popular news stories to see. 2018 is already starting to look incredibly exciting so we asked the writers and Editorial team at MMOGames what their most anticipated MMO of 2018 is.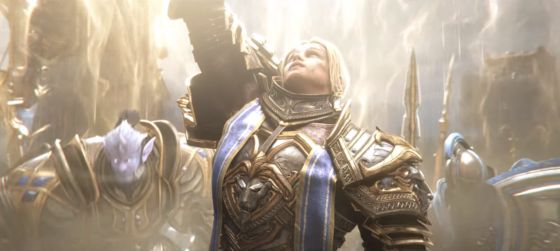 I've been thinking a fair bit about my most anticipated MMO of 2018 recently and I have honestly come to the conclusion that I'm not really "hyped" for anything. MMOs are definitely in a strange place at the moment, but that being said, there is certainly some intriguing stuff on the horizon. Crowfall, Chronicles of Elyria, and Ascent: Infinite Realm are all games I will be watching closely. However, my most anticipated MMO is still World of Warcraft. It is my MMORPG home, and I will definitely be playing Battle For Azeroth. Anduin is cool now, okay?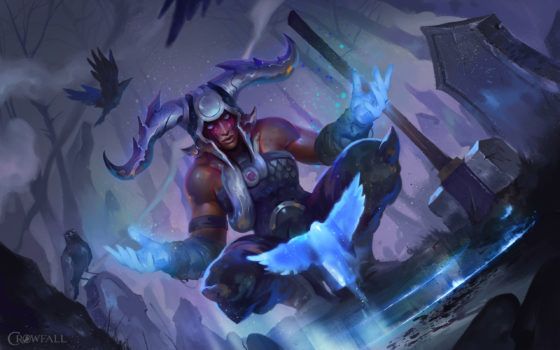 The MMO that I'm most looking forward to in 2018 is one that I've had my eye on for quite some time: Crowfall. It's finally to the stage where the actual game is going to start coming together. Until this point, ArtCraft has been building a foundation for a potentially great game, but there hasn't been a whole lot of interesting content to playtest. Crowfall was expected to soft launch in 2017 but that wasn't to be the case and honestly, I wasn't really surprised at the delay. There is still a lot of work that needs to be done to the game, but I don't mind waiting for it to be polished and we should see some type of public release in 2018.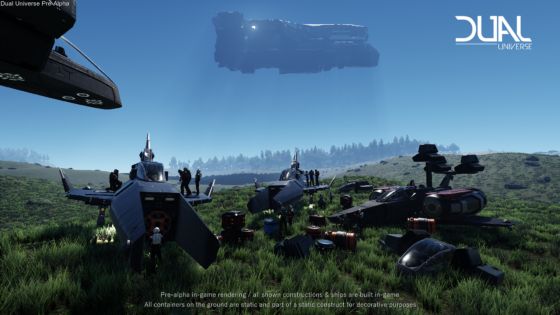 I'm really looking forward to Dual Universe – it might be a worthy competitor for Star Citizen. It may also pave the way for more sandbox MMORPGs, and honestly, we can't have enough of those. It'll give the players a chance to forge their own alliances and write their own story rather than having the game write it for them, and honestly, I think that's the way MMOs should be heading.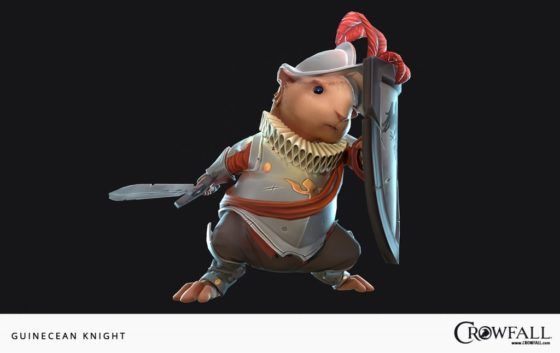 My most anticipated for 2018 has to be Crowfall. I am not personally invested in the PvP side of things which may make the pick very odd but I can't wait to see it all come together. There've been a few crowdfunded MMOs in recent memory but this is the one that always sticks in memory for me between the technology used, the pedigree behind it and the potential of it all going forward. All of that, but come on, we know the real reason why Crowfall will be the game of 2018. The world loves Porgs at the moment. Guineceans, your moment is now. Come up from your burrows, holster those pistols and let the world see your glory.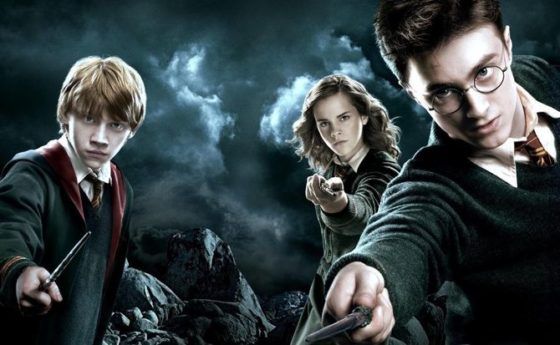 The MMO I'm most anticipating in 2018 is Stardew Valley multiplayer. What? That isn't an MMO? Well, it should be. Okay, okay…the game I'm actually most looking forward to is only very loosely an MMO, it's Niantic's Harry Potter Wizards Unite. A mobile game that follows in the footsteps of Ingress and Pokemon Go before it. I've been a big fan of Ingress since it was announced back in 2013. I was also one of the legions of fans who tried out Pokemon Go when it first came out. I still have the game installed on my phone but living so far from a city, I don't really play it. My hope is that Niantic learns from Pokemon Go and takes inspiration from Ingress to make a game that people can really enjoy wherever they are, even if they don't have a Pokestop nearby. I also hope that it is embraced by the world the way Pokemon Go was, but maybe this time they'll stick around? At least if things don't go well, I'll still have Stardew Valley multiplayer.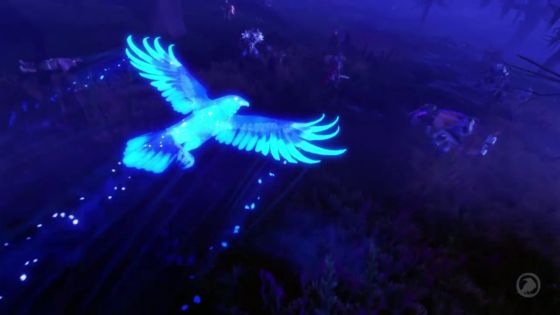 My most anticipated online game for 2018? I'll optimistically go with Crowfall. I'm not doing so many MMOs these days (call it a holdover from my time in Japan that emphasized local multiplayer), but the idea of a "lobby game" which has a persistent lobby feels right. I loved the old World of Warcraft Alterac Valley map when each BG match took at least a day or longer to complete. It had that world PvP feel without people complaining about getting "ganked" when they clearly chose a PVP server. I'm more on console so it may not stick, but hey, Overwatch gets my attention, and I largely play that solo despite owning it on PS4 as well.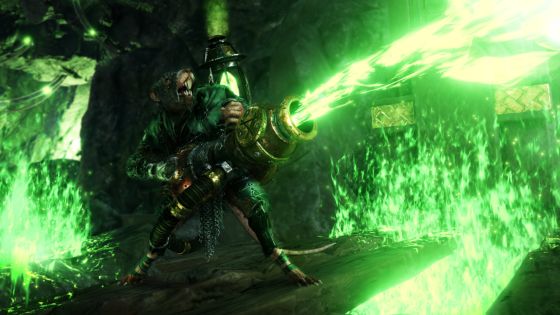 Vermintide 2.
KILL SKAVEN KILL CHAOS KILL SKAVEN KILL CHAOS KILL SKAVEN KILL CHAOS KILL SKAVEN KILL CHAOS KILL SKAVEN KILL CHAOS KILL SKAVEN KILL CHAOS KILL SKAVEN KILL CHAOS KILL SKAVEN KILL CHAOS KILL SKAVEN KILL CHAOS
BARDIN TO SAVE THE DAY YE WAZZOCKS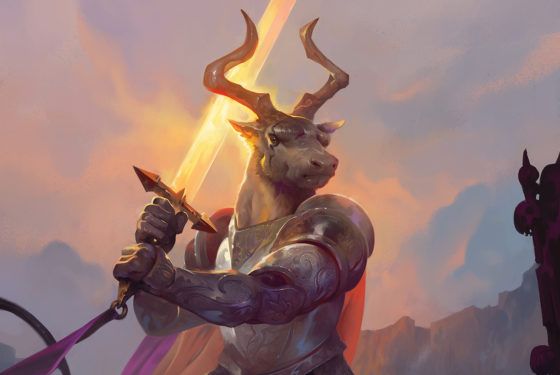 MMOs are dead! Long live Games as a Service!
Actually, no, I'm full of it. 2018 in MMO gaming can certainly seem piecemeal, but ultimately there are more than a few titles that tipped their hats at us this year that have me looking forward to the next year in my beloved genre. After considering several of them, my mind keeps going back to one title in particular that always stands out to me: Crowfall.
Not only does this one feel like a PvP sandbox that I could probably stomach, it also appears to be one that actually wants me – the softest of sheep – to play the way I want to play in terms of crafting. Crafters are valued and necessary to the war effort and that's more than most MMOs out now can say. Plus the game's style of RvR has me intrigued to see if Crowfall is the missing piece to make me fully appreciate sandbox-style MMOs.
To the point of 2018, I think we'll start to see crowdfunded games finally wrap development and release, further legitimizing crowdfunding as an honest way to make dream titles come true and not another winking scam artist looking to cash in.
Except for Star Citizen. That damn thing's never coming out.
You may have seen there was a bit of a theme for MMOGames' most anticipated MMO of 2018. There's a whole lot of hype for Crowfall. There was also a lot of discussion about crowdfunding and the future. There'll be even more of it in our predictions for 2018, which will be out after Christmas.
Related:
2018
,
Article
,
Crowfall
,
Dual Universe
,
Harry Potter: Wizards Unite
,
MMO
,
MMORPG
,
Most Anticipated MMOs
,
Vermintide 2
,
World of Warcraft