The fantasy MMO for hardcore gamers, Mortal Online 2, is looking pretty exceptional in a shiny new gameplay trailer. The new vid from developers Star Vault showcases a hefty helping of Mortal Online 2 gameplay. And there's even better news for viewers that find themselves as bowled over by its content as we are. Because pre-orders are now open.
The Mortal Online 2 gameplay trailer showcases the wealth of enticing content on offer. From its sprawling open world, intricate cities, formidable combat system and near-limitless customisation opportunities, it's safe to say that this showcase has piqued our enthusiasm.
We've spent some time covering
**Mortal Online 2**
, which has included our own
[
beta review
](https://www.mmogames.com/gamereviews/mortal-online-2-beta-review/)
and in-depth interview with Star Vault CEO
[
Henrik Nystrom
](https://www.mmogames.com/gamearticles/mortal-online-2-interview/)
, and we think there's plenty to feel excited about. Here's some of the highlights:
Real-time directional melee combat

12 unique magic schools

No server wipes or resets

One globally accessible server with intelligent ping normalisation

No instances

10 crafting professions

Tameable beasts

No levels

No class system

Persistent house building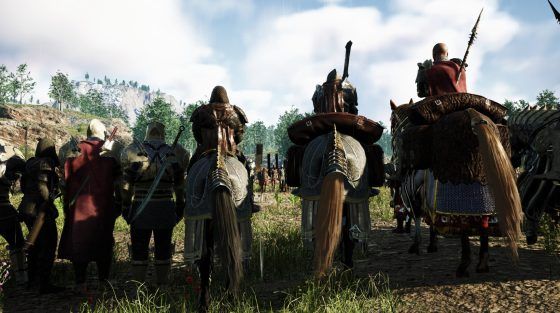 The official site, complete with trailer and countdown, is inviting anyone to pre-purchase the hardcore MMO ahead of release. $39 will bag the full game on release, including one month of subscription, after which players will need to maintain an active subscription to continue playing.
With a heavy emphasis on the persistence of this huge setting, it probably behooves many to hit the ground running and begin making their mark on the world around them from day one. But be sure to keep abreast of updates as we move ever-closer to the final release by checking the blogs on the official website.
MMOGames.com is committed to bringing you all the freshest, funniest, and most insightful MMO news. If you enjoyed this content, why not share it with your community? And make sure that you never miss our updates and exclusive giveaways by following and favouriting us on Instagram, Twitter, and Facebook.