Perfect World Entertainment launched their 3D martial arts MMORPG, Swordsman Online, on Steam yesterday. The wuxia-inspired game transports players to an ancient land filled with deception, revenge and battles between legendary weapon masters, all from the comfort of your favorite digital gaming platform. You can now download Swordsman online for free from Steam.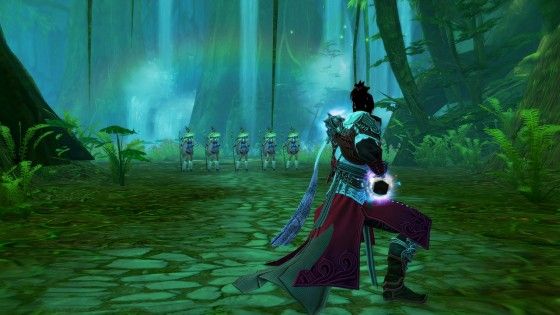 Based on Louis Cha's novel The Smiling, Proud Wanderer, Swordsman Online sends players on a journey to become the ultimate hero in the aftermath of a catastrophic massacre. Players get to choose one of 10 martial arts schools and will need to master legendary martial arts skills to become on with their weapons in order to engage their adversaries in intense PvP action.
Since its launch in June 2014, Swordsman Online has been updated regularly with additional content, including new weapons, dungeon and a new system for companions and guilds. Joining Steam gives players some extra time to prepare for the game's next expansion, which will introduce the first new class since the game's launch and several other gameplay changes to fine-tune the Swordsman experience.
You can watch the Steam announcement trailer for Swordsman below, to get yourself in the mood for the martial arts action awaiting you.
## Our Thoughts
With a massive expansion releasing sometime in the near future, there's truly no better time for the game to make its debut on Steam. We hope it brings them many new players, because Swordsman Online is truly something special.
Source: Press Release