A new MMO project is being spearheaded by a couple of developers who have done some work on video gaming's more vaunted franchises. The codenamed Project C MMO is being billed by newly-formed Darewise Entertainment as as a game built on "genuine innovation" and "emphasis on emergent memorable gameplay moments."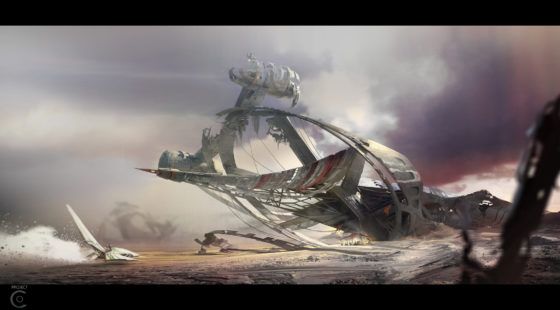 Darewise Entertainment is the new dev studio launched by Thief designer Randy Smith and Dishonored and Half-Life 2 art director Viktor Antonov, along with other industry vets who have worked on games such as Halo, Call of Duty, Ghost Recon and The Division. You might also recognize the studio's name as partners with developer Nvizzio for the sandbox survival title Rokh.
Hard details are few and far between regarding Project C, but the game is confirmed to be offering a few things; namely, a sci-fi setting utilizing single-shard technology and backed by the folks at SpatialOS. Project C is also promising a continually updated world with new story chapters, a simulated ecosystem of creatures and resources, and the opportunity for player choices to make permanent changes.
That's about all we've got to go on for right now, but interested fans can follow the company's website as well as its Twitter for more details as they get revealed.
Our Thoughts
You'll pardon us for being slightly skeptical of just what Project C has to offer until we see more than a couple of pieces of concept art. That said, the team behind this new MMO definitely have experience in gaming, so it will be intriguing to see what may come of this new project.
Source: press release
Articles Related to This Story
The MMO Alpha and Beta List
Fractured Hints at Funding Announcement and Dev Updates
Rokh Early Access Preview