Darewise Entertainment has announced a partnership with Nvizzio, a studio founded by several veterans of The Secret World development team. The first project they're working on, titled Rokh, is a survival game set on Mars in the future. We can't wait to see how the game develops.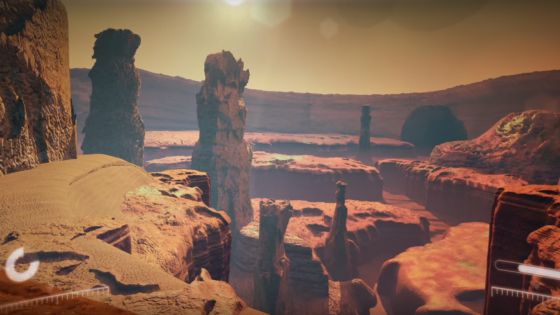 Yves Legris, CEO of Nvizzio Creations, had the following to say about the partnership: "Nvizzio and Darewise share a lot of values. We were amazed by Darewise's vision for such an ambitious game. Our entire team wanted to work on it. We are proud to be partners on this very exciting project and have already started the development. Our talents as online game developers will be put to good use."
Rokh, as the game is called, is a futuristic survival game, deeply rooted in scientific and realistic anticipation, where player will have to work together to overcome the numerous menaces they will have to face on planet Mars. It is a persistent multiplayer game where everything proceeds from simulation and systems interaction instead of classic script-based interaction.
Though much else isn't known about the game at this very moment, a teaser trailer for Rokh was revealed that gives you a better look at futuristic Mars and the general feel of the game. It's not an in-game video, but we're sure those will be coming in the future. Check it out below!
Our Thoughts
Rokh looks pretty sweet if we are to believe the teaser trailer! It's also a refreshing take on the survival genre, as most survival games tend to stick to horrific events on Earth, and this is an outer-space adventure. We can't wait to check it out once it's released.
Source: MMORPG.com
Related:
Darewise Entertainment
,
News
,
Nvizzio
,
Rokh
,
Space
,
Survival