Perhaps you're not big on online multiplayer tank battles. Perhaps those battles have been frustrating and you need a breather. Or, perhaps you just wanna play a video game with tanks in it. Either way, the World of Tanks single-player mode is on the way exclusively for the console edition of the game.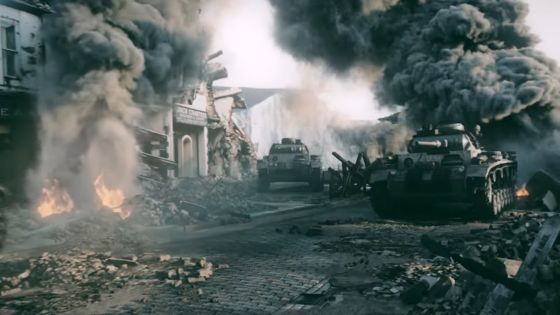 The new mode is called War Stories and features two campaigns with three chapters each. Each campaign will bring players to different battlefields directly from history or created from alternate timelines of historical events. Players can experience this new mode in either solo or co-op play.
The first War Story, "Brothers in Armor", serves as an introduction to new World of Tanks players while telling the story of Red Army fighting on the Eastern front. "Flashpoint: Berlin" will tell the tale of a British soldier attempting to break through a Cold War-era blockade in Berlin. Two more War Stories are planned for the remainder of 2017, with one arriving in September and the other in October.
War Stories will release for free to the console edition on Tuesday, August 22nd. More details and an FAQ can be found on the official site and a cinematic trailer for the mode can be seen below.
Our Thoughts
A single-player mode for World of Tanks definitely sounds intriguing, though we do wonder if this mode is meant more for new arrivals to the game or for old hats of the title. Regardless, we're looking forward to player impressions of the mode and hope that PC players will be afforded the same gameplay sometime in the future.
Source: press release
Articles Related to World of Tanks
World of Tanks Console Introduces Armor from Valkyria Chronicles
World of Tanks Plaeyrs Raise Over $84k for Charity
Action Star Dolph Lundgren in World of Tanks Ad