All MMOs reach the end of their lifespan after a certain time since new games come along enhancing the gaming experience or just making the developer forget about their true and better offspring. In the last few weeks, we've heard about both Legends of Norrath and Planetside shutting down. While this is really sad for players still enjoying those games, there are a lot more titles out there in the graveyard of unforgettable MMOs. We have put together this list of MMOs that died away slowly or were killed too fast. Games that left a hole in our hearts that still feels empty since no other game has managed to take the spot that these games had.
The Sims: Online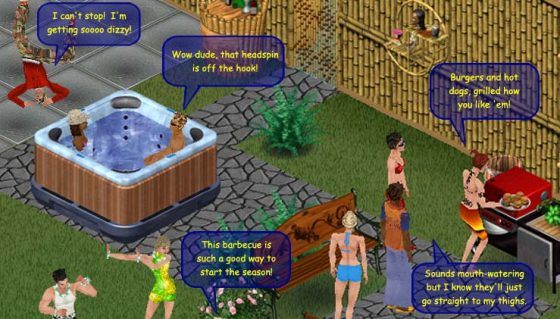 The Sims is a game that has drawn to it both young and old players throughout the years. There is something addictive and enjoyable about deciding over someone else's life. While the games have always put you in control of the whole neighborhood, with the The Sims: Online you finally had the chance to play with friends, something many fans had asked for a long time.
The Sims: Online never became a huge hit and didn´t live nearly as long as the first The Sims did. But building up your dream family and having a barbecue with your best friend's family was something out of the ordinary and very meta. Something we wish we could still experience today.
Planetside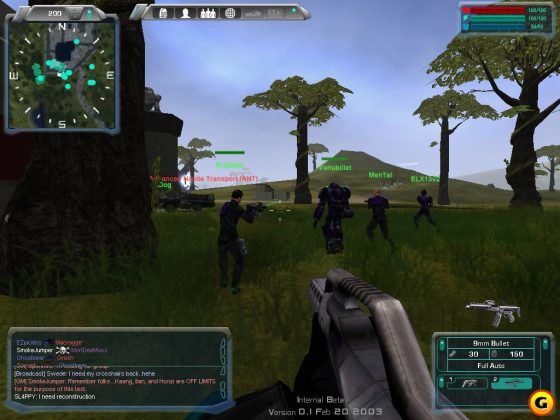 First on our list is the latest game to be added to the graveyard of MMOs, and one which I have already talked about. Planetside was a unique game at the time when it was released. Never before had we seen these huge FPS battles before, battles in a massive war that kept going year after year.
Planetside 2 was released a couple of years back and is based on the same principle, however, it still does not have the same soul as the first game. Between all the microtransactions and differences of gameplay between the two MMOs, the second one doesn't quite manage to fill the emptiness that Planetside will leave us with.
Tabula Rasa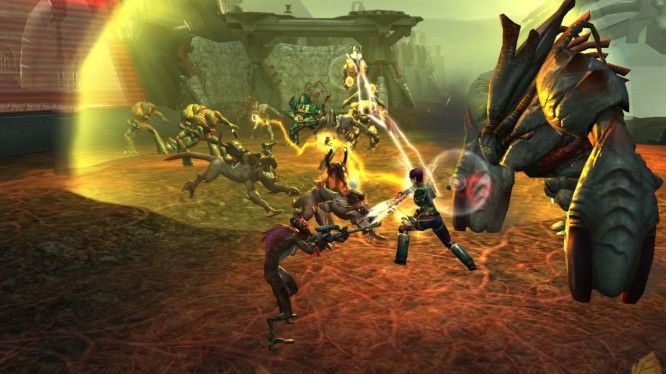 With Tabula Rasa, Richard Garriott was back with a science fiction MMO, something many players had been waiting for for a long time. The game combined the classic approach to MMOs with hot-bars and skills to use with elements of aiming yourself and was all about the ongoing war between humans and aliens called the Bane.
The missions in Tabula Rasa was dependent on the war's progress and where the aliens were trying to fight back the hardest. Going away from purely static missions was something that had not been done before and while the execution did not live up to the hype, it still separated Tabula Rasa from all other games in the genre.
Tabula Rasa also came with a cloning system during the leveling process of your character. The character could reach four different tiers in which players could specialize in different ways. But at every tier, the player could clone their character into an alt, who could then take a different specialization. The variation of the game, the ongoing war against aliens and the easy way to test new builds on alts is something we are still dreaming about.
Everquest Next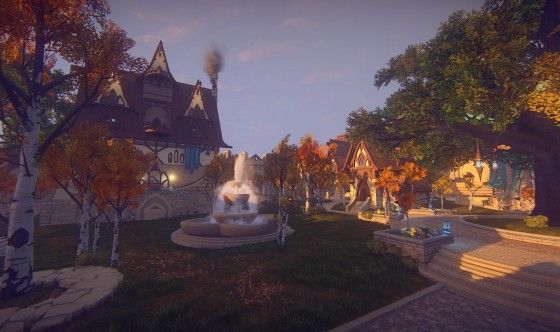 This is the only game on the list which was never completed or even shown to the world. But it is a game that gave us huge hopes abut the new wave of online gaming. Being the follow-up to two of the most-played and longest-living MMOs to date, Everquest Next had a lot to live up to. Also seeing how the developers were experimenting with adding the players' facial expression when talking in a microphone, this could have been the first step towards a VRMMO where we would lose our life completely. Unfortunately, as it got canceled, we will never know.
For the time being, only Everquest Landmark was launched, allowing players to shape the Everquest world in a Minecraft-like way. Perhaps the hype was simply too big for the developer to live up to.
Hellgate London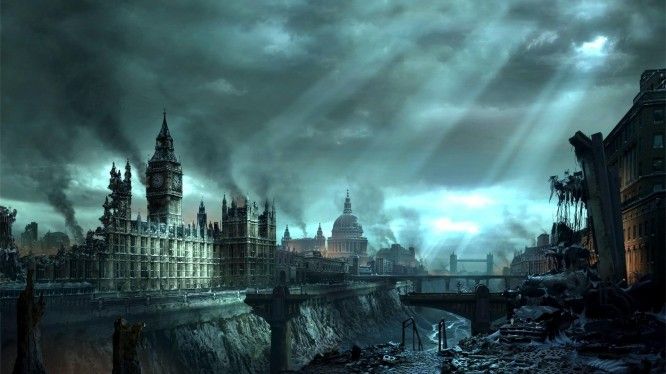 First person shooters and horror games are both genres we had seen very little in MMOs. Hellgate London was supposed to change all this at the time of its release. With some of the lead developers behind Diablo trying to steer this ship in the right direction, the title was something many thought was going to be that year's biggest hit. Sadly the ship sunk before even getting close to the harbor, and all the reviving in the world couldn't save it. Everything about Hellgate: London was exciting aside from the bugs paralyzing the game.
Exploring a ruined city of London overrun with demons while grouping up in random-generated parts of the city to get the new loot could be a blast. We are still hoping for something similar to appear in a near future because the concept is truly worth it.
The Matrix Online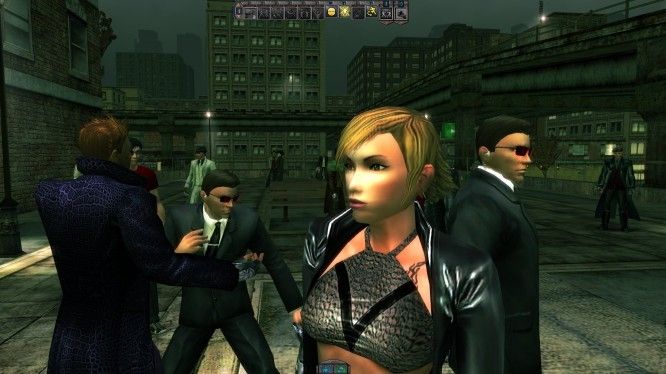 While The Matrix Online had many problems, it was still a unique MMO that set a new standard for games based on movies. Everyone who played online games at the time when The Matrix was being shown in the cinema was hoping for a chance to do all that cool stuff and to explore a new underground community in a real, online world, available at their fingertips. The hacking, the real world environment, the references to the movie and all that superb action made it stand out and still stand out from other MMOs.
Warhammer Online: Age of Reckoning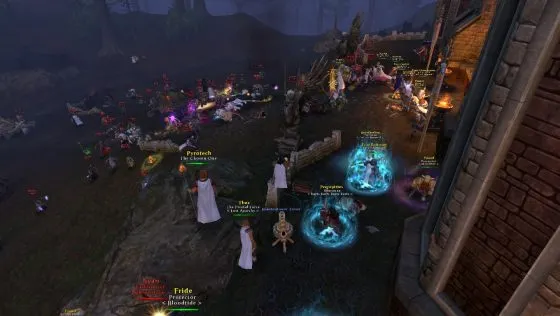 Following the great Dark Age of Camelot, Warhammer Online: Age of reckoning (WAR), had much to live up to. While the depth of the sieges and of the PvP didn't really live up to the standards set before it, it was a game that managed to make PvP the most fun it could be while still combining it with some great PvE aspects. Fighting over that tier 3 PvP-field and managing to reach the gates of one's faction hometown could top all other PvP action at the time, and would still not find a true competitor.
The first time that a capital city was invaded made all the players engaged in the battle feel awesome in a way that few other games could manage. We really miss exploring the great and exciting world of WAR and defending our capital with everything we had.
Vanguard: Saga of Heroes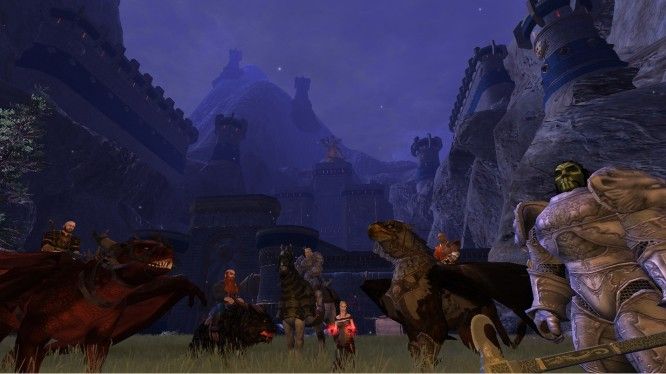 Vanguard: Saga of Heroes was a game that really didn´t build up all the hype it could, and it was released while World of Warcraft was still augmenting its player base. But the promises that came with the game and how well many of them were indeed delivered created a unique mix of sandbox and theme-park MMO that we are still yearning for.
You could play as a great warrior and go forth in all the hard dungeons that really needed all the teamwork one could get, or you could explore the world and find new gear which would be named after you if you found it first. If a still and calm life was your dream, you could easily just chop down trees and live alone, or do the opposite for a more adventurous life and build a great boat to take you to other continents and trade in the big safe ports. Or you could play the diplomat and engage in a really addictive card-like game.
Vanguard: Saga of Heroes had something for everyone, which is why it fits on this list and still hasn't left our hearts.
Star Wars Galaxies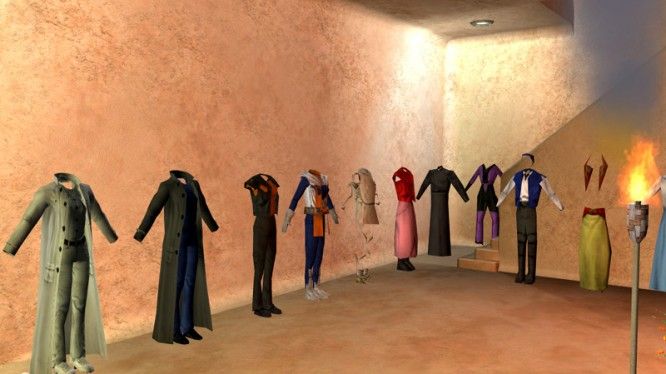 No other dead game has been on so many MMO lists like Star Wars Galaxies, and with good reason. Star Wars Galaxies took the sandbox concept and made it into something huge, in a world most people were already familiar with. You had the opportunity to be whatever you wanted to be, whether it was a pilot, dancer or mayor of your own town. Star Wars Galaxies offered endless opportunities for things to do and things to create for players, building a rich world.
Being a Star Wars game, it had Jedis, but to become one you need to master a number of professions, seek out a hidden village, get another Jedi to train you and wait for weeks for special items. In the end, most people found the joy in building ships for others or making that perfect table set instead. No game has since then come anywhere close to the greatness that Star Wars Galaxies stood for, despite all its bugs.
City of Heroes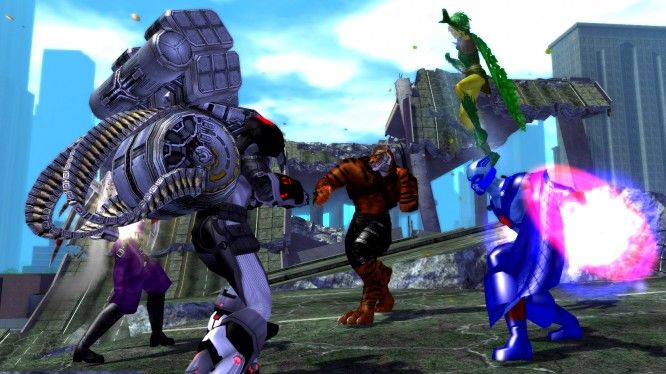 Superheroes (and later on supervillains) is something many have dreamed of becoming or played as, as a child. So when City of Heroes came out, it was no surprise that it became a hit. You had the chance to create your own superhero with the skill set and appearance you wanted and then go save a city in need of help. City of Heroes appealed to a large group of people, everyone having their own different reason for loving this game.
Ever since it was, unfortunately, shut down we have had other superhero games trying to take its place, without making it even halfway there. There was something special about everything with City of Heroes, something about the soul of the game, that no one manages to mimic up to this day.
Which MMO do you miss the most? Think we missed some important ones? Let us know in the comments below.