Today is the day, and we're a mixture of disappointed, wondering why we were expecting something entirely different, and maybe a bit relieved. The joint EA and Nexon project that was due to be revealed is a FIFA Online 4 announcement.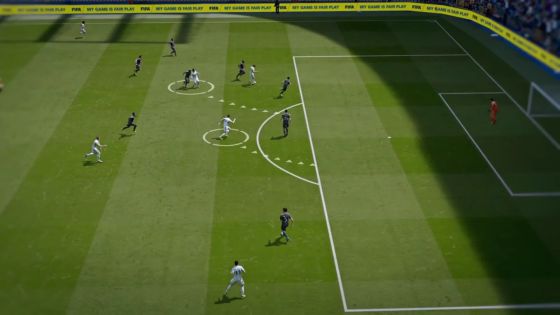 FIFA Online 4 is the sequel (duh) to the massively multiplayer online football/soccer title FIFA Online 3, which was released in 2012. Naturally, the five-year gap between games means things are improved on both the graphics and AI side of things, with a new "next-generation engine" being touted that powers improved player movement, stadium appearances, weather effects, and player AI. The five years of feedback from FIFA Online 3 players is also noted in the development of the new title.
FIFA Online 4 will indeed be on the show floor of G-Star 2017, with plans to enter a South Korean closed beta some time next month. After that, the plan is to have the game released next year before the start of the 2018 World Cup in Russia.
Our Thoughts
With all of the possibilities (both interesting and worrying) among ourselves and MMO fans, we all can now perhaps tilt our heads as well as maybe breathe a sigh of relief for the greater MMO-playing world. That said, are you at all interested in FIFA Online 4, or has the combination of EA and Nexon already made you flee?
Source: MMO Culture
Articles Related to FIFA Online 4
FIFA Online 3 Game Page
Nexon Announces Launch of Mobile Sandbox MMO Durango
Crates and Progression Get Adjusted in Star Wars Battlefron 2