With G-Star 2017 closing in this November, Korea's biggest game developers are preparing to power up their respective hype machines for their lineup of MMOs and games. Not one to be outdone, a surprise joint Nexon and EA project is set to be announced ahead of this year's show.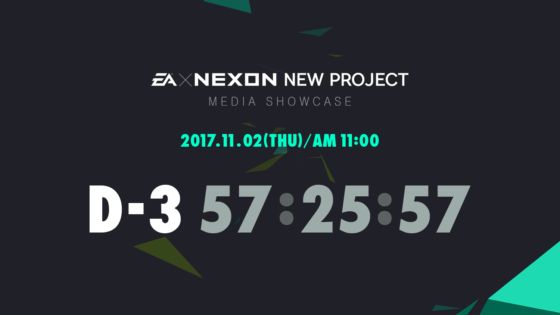 As one would expect from a teaser announcement, specifics are pretty vague. All that's confirmed is the fact that this new joint project between the two companies is set to be revealed this coming Thursday, November 2nd.
While there's no official confirmation yet, it's expected that this new game will be making a prominent appearance at the G-Star event, whatever it may end up becoming. The announcement is the first out of Nexon ahead of G-Star, with Netmarble already making a variety of announcements and Bluehole Inc. also set to unveil their own secret project at the show.
Our Thoughts
The combination of Electronic Arts and Nexon to create any sort of game, whether it's an MMO or otherwise, is most certainly one to raise a lot of eyebrows and even more suspicions. We'll bite our tongues and not make too many snap judgements about business model practices until more information is revealed in the week. Just know that it's hard as heck to do so.
Source: MMO Culture
Articles Related to This Story
Bluehole to Reveal New PC MMORPG Project W at G-Star 2017
Nexon Announces Launch of Mobile Sandbox MMO Durango
New Nexon America Online Game Coming from Halo 5 Devs
Related:
EA
,
Electronic Arts
,
G-Star 2017
,
MMO
,
MMORPG
,
News
,
Nexon