In a year where an Indie survival RPG like Valheim can thrive as much as it has, the next title in our Indie Spotlight may be on to a winner. Frozen Flame is an open-world survival action RPG with options to play alone or on locally-hosted or official online realms. Plus, with developers Dreamside Interactive offering out privately rented servers, players also have the ability to run rampant in fully-customised realms. And if our slew of Valheim-based Crafty Creations are anything to go by, that's something to look forward to.
Frozen Flame Key Features
In Frozen Flame, the titular flame is a blight upon the land of Arkana. As players explore the vast open world, it is up to them to recover what the Frozen Flame has consumed. And with harsh environments and formidable beasts obstructing the path in every which way, the end goal will be no easy feat. But with artefacts concealed in Arkana's assorted landscapes, players can wield the power of the ancients to aid in their quest.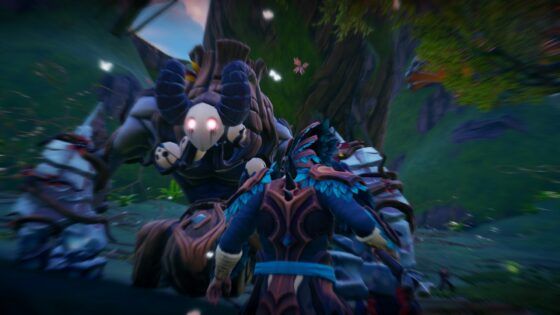 Frozen Flame is a picturesque title, with visuals reminiscent of Fortnite. Though that's where the similarities end. The beautiful open world begs to be explored, with treasure-rich landscapes and otherworldly beasts to encounter. Whether or not you decide to save these from the Frozen Flame's encroaching presence, or hinder those that would, however, is up to you.
A World Shaped By You
An ever-welcome feature of open world MMOs is the players' ability to permanently shape the world around them. Witnessing the lasting impacts of one's actions is about as rewarding as achieving the final goal. And with the ability to build fortresses and decide for yourself whether to be a help or a hindrance to your fellow players, your mark on the environment will be indelible. Provided you have the wherewithal to survive.
The Current State
Frozen Flame has been available to backers in its alpha state since early July, with a beta release scheduled for 15th September. New content has ramped up in recent months, and with plenty of gameplay videos available to watch, things are looking positive for the action survival RPG.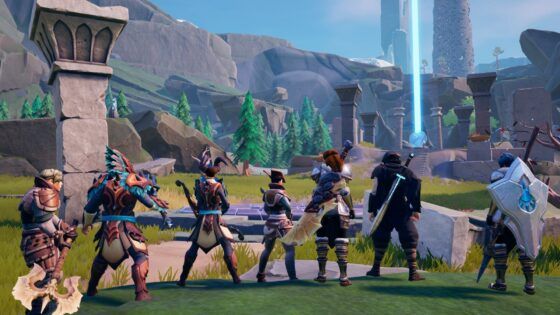 Having easily surpassed its $50,000 fundraising target, it's plain to see that it already has a keen following. So we look forward to seeing what exciting things Frozen Flame has to offer - and hopefully find a new Crafty Creations contender in the process.
MMOGames.com is committed to bringing you all the freshest, funniest, and most insightful MMO news. If you enjoyed this content, why not share it with your community? And make sure that you never miss our updates and exclusive giveaways by following and favouriting us on Instagram, Twitter, and Facebook.