We're closing the gap! Esports is finally starting to be recognized by the mainstream as more than some stereotypical teenagers binging Call of Duty in their mom's basement all night. You know, munching Cheetos and inhaling energy drinks? Esports is starting to be seen as a real sport. While we're not there just yet, seeing the perception of media makes one thing very clear: esports is here to stay and they're not just "playing" around anymore.
The Fortnite World Cup Surely Was, Well… Epic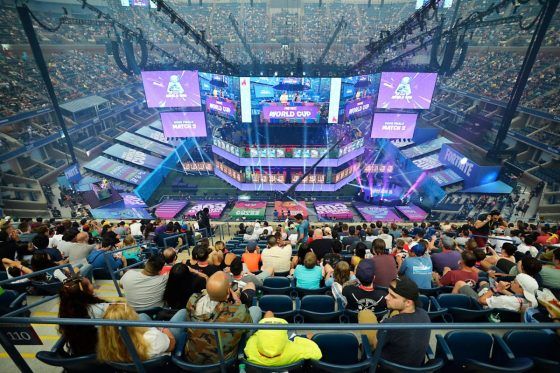 Let's take the recent Fortnite World Cup as a solid example. Epic Games are the makers of Fortnite and the Epic Engine that runs the majority of your favorite games. They put on a real spectacle in July! During the three-day event, 19,000 fans gathered at Arthur Ashe Stadium in New York City to watch a bunch of kids play video games. That's no small feat, considering the stadium and event sold out, something very mainstream.
Back in February 2019, Epic Games announced that on top of the $100 million prize pool announced back in May 2018, they were dropping another $100 million for 2019. For comparison sake, the more mainstream horse race, The Kentucky Derby, had a prize pool in 2019 that was only $2 million, while the mainstream tennis-focused Wimbledon's entire prize pool equaled over $41 million (34 million GBP) for 2019. 
The New Kids On The Block
We're not talking chump change here. In fact, 16-year-old Kyle "Bugha" Giersdorf took home $3 million from his first-place solo finals finish. During the duos finals, Emil "Nyhrox" Bergquist Pedersen and David "Aqua" Wang (aged 16 and 17, respectively) split their winnings of $3 million. These three kids won the combined spoils equaling three Kentucky Derbies. 
Let's not forget about the viewership. What makes the more traditional sports so popular is that the average everyday person can root for their team both in-person and from home. This is the part where esports has some work to do. While the Fortnite World Cup finals peaked at the impressive 2.3 million viewers across YouTube and Twitch, the 2019 Kentucky Derby had 16.34 million at its peak, according to NBC. While the 2.3 million doesn't include "fans watching in-game and on other streaming and social media platforms," such as Twitter, Facebook, and within Fortnite itself, there's no way they hit the same numbers as the horse race. Let's not even try to compare that to the 98.2 million that watched the 2019 Super Bowl.
Esports Isn't Just Another Sport, It's Better
Esports has an evolutionary edge, though. While the aforementioned horse racing and tennis sports don't generally change at all, video games do often, and they do so really quickly. A weapon in a game could get a buff (upgrade) or a nerf (downgrade) in the very next patch, or a new map could be released, changing the entire landscape for that game. Developers tend to make updates to their games to fix bugs, errors, or to change the way one plays their game! And what of sequels?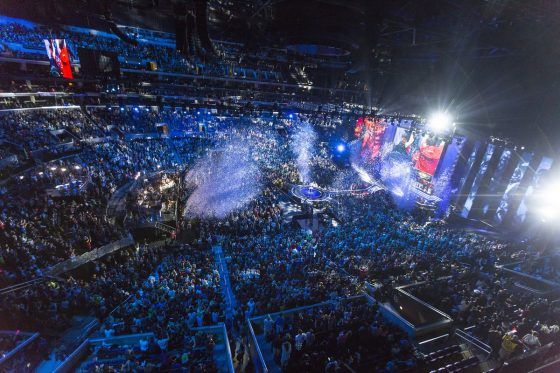 While Epic Games has created a truly adaptable game that doesn't need a Fortnite 2, games like Call of Duty and Madden have yearly releases, keeping players on their toes to learn new mechanics every twelve months or so for the competitive market. The professional players at the officially sanctioned Call of Duty World League jump ship the second that a new game launches for the new season, for instance. Players that want the newest roster of NFL teams are likely to grab each year's Madden. Even the incredibly popular Blizzard title, Overwatch, that harbors the seasonal Overwatch League is allegedly flirting with the idea of a sequel.
So, where does that leave us? Esports is still volatile, but expanding near daily. Each year, esports athletes are getting younger and younger, retiring in their 20s, and making names for themselves. It's not going to help anyone to mince words here. Esports, as a whole, has three key points that need to be addressed to really make it big with the mainstream viewership: leveling off, camera views, and product options. 
What Esports Needs To Do
What I mean by "leveling off" is that the average viewer doesn't want to learn all new rules every time they turn on the TV. The constant tweaks and patches to games are surely going to confuse fans that don't play the game. Where football has remained unchanged for decades, a new map, mode, or changes to that sniper rifle over there would change the game entirely. 
If you're watching a game being played, you want access to the action. That's why camera angles and views are another key point to address here. In most traditional sports, the focus is on the player holding the ball or in a single area. In a game like Fortnite, where there's 100 players all at once, that can get trickier if there are three big fights going on in three different areas.
As mentioned before, new games come out constantly and each have their own respective athletes. There's no way to compare this phenomenon to classic sports either. A professional Halo player may not also be a professional Call of Duty player, even though they're both of the same "first person shooter" genre. A pro at Street Fighter might not be any good at Mortal Kombat, even if both are considered fighting games. Each game has clear lines in the sand due to different mechanics. Sure, one could say the same about traditional sports, but we're talking hundreds of games at an unprecedented scale, not a few dozen.
Where Will It Lead?
Needless to say, when I call it the "mainstream viewership", I don't mean the Millennials and Gen Z generations that already watch these things on Twitch or YouTube. Viewers that are used to watching know how to adapt quickly and easily. I'm talking about the main media outlets and the average everyday person. While some outlets have dipped their toes, such as the Overwatch League being presented on ABC or the TBS-backed eLeague, allocation is clearly skewed still. While we have an uphill battle still to go, it's not all bad.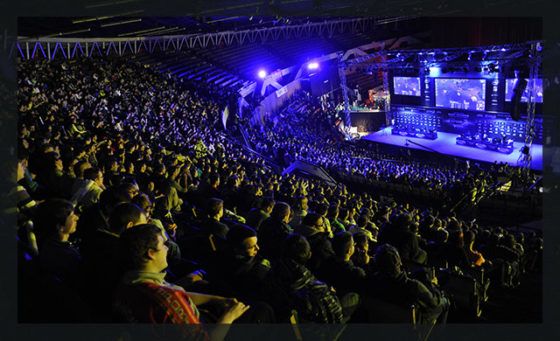 More and more esports stadiums and physical places to play are popping up all the time. More schools are looking into the idea of adding esports to curriculum. Professional traditional sports stars are investing in pro gaming teams, such as NBA star Rick Fox and Echo Fox. Parents are embracing the idea that their kid may not be cut out to be a Varsity football player, but they still can be an athlete with the right training and focus. 
Plus, with big money moves like what Epic Games is working through, it's only a matter of time before esports hits that mainstream. It'll be no time before we start seeing the finish line. Until then, esports will continue to grow.
Related:
Battle Royale
,
eSports
,
Fortnite
,
FPS
,
MOBA
,
Shooter