The Latest MMO Alpha and Beta News
Check out the latest news from the MMO Alpha and Beta world below to see what's been going on since last week!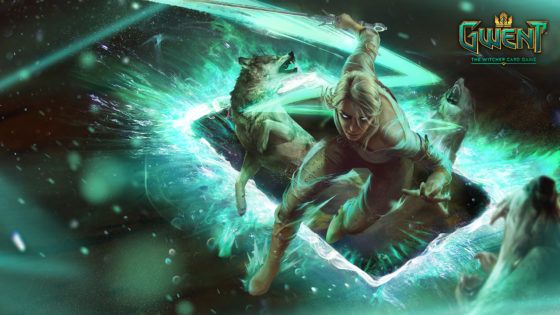 The Witcher card game GWENT has opened its doors to all players with the launch of its public open beta this week, complete with a cinematic trailer as well as a brand new gameplay trailer! The game is available on PC, Xbox One and PlayStation 4 and features important content and gameplay changes based on community feedback, which should hopefully bring in more comments from both new and returning players.
Digital Extremes announced a new competitive team-based first person shooter: Keystone is a hybrid blending first-person action and deck-building strategies, and definitely sets itself apart through a 1970's retro-pulp (yet futuristic) look from what we could see in some images leaked to Reddit. Keystone will be free-to-play and registrations for the alpha are already open on the official website.
Albion Online is almost ready to launch its next major update, Hector, which arrives in-game on June 7 with revised Hellgates and Outlands as well as a brand new Black Market feature that makes unwanted items be redistributed in the game world as drops from mobs or chests for other players.
Legends of Aria has officially entered alpha stage, giving us the first taste of the game world in its new form. Players can choose to either join through founder packs or simply observe from afar via an interactive world map and an online PvP killboard.
Worlds Adrift launched its closed beta test, offering players who are willing to grab a founder pack a completely redesigned and improved world as well as the best community-created islands. Other relevant improvements include character creation and the starting path for new players. Open beta is expected to start in about four months, and despite a server wipe, closed beta participants will get to keep as a bonus some special items earned in this period.
Kritika Online has also started its closed beta, which runs until June 13 and is accessible through founders packs or through giveaways like ours! However, patient players can save up since the game will be free-to-play at launch.
Planet Nomads is a new sci-fi survival sandbox that wants to bring out your creative side through its focus on building. The game is now available in early access on Steam after April's closed beta dedicated to backers.
LawBreakers released a new trailer to go with its announcement for a simultaneous PS4 and Steam launch later this year, with the base game retailing for $29.99.
Dark and Light will allow players to get creative in a very particular manner, namely creating their own elemental pets by stitching up elemental cores that are otherwise usable as reagents for spells and regular items. The elementals dropping said cores are no joke and new players should avoid them, but those with more experience and power will definitely be able to defeat them and play Dr. Frankenstein.
That about does it for this week's MMO Alpha and Beta List. Notice anything missing? Get in touch and we'll take a look!
Find links to everything new to the MMO Alpha and Beta List this week and much more in the list below. Look for this icon:

to see everything we added this week.
Pre-Alpha and Alpha
Games in Pre-Alpha and Alpha are games in early testing, are often under an NDA and require keys to access.
Early Access
Games that are in Early Access tend to require a purchase and/or access to Steam. Anybody can access games in Early Access but builds tends to be unstable as they are still under development.
Closed Beta
MMOs in Closed Beta are those which require a key to participate in, typically for a limited number of people and occurring prior to an Open Beta testing phase.
Open Beta
Open Beta is the phase in which everybody can take part at no cost, with no key required. These days, Open Beta tests tend to be a soft launch with no wipe.
Crowdfunding
MMO and MOBA related crowdfunding events taking place through Kickstarter, IndieGoGo, or open donations through a game's website.
Giveaways
We often have keys and items to give away that either offer access to a game in testing or grant rewards in games still in testing and of course we add these to our MMO Alpha and Beta list.
| | |
| --- | --- |
| Swords of Divinity Open Beta Gift Pack | Giveaway |
| Empire: Revenant Beta Gift Pack | Giveaway |
| Lil' Conquest Gift Pack | Giveaway |
Related:
Alpha
,
Beta
,
Beta Data
,
Closed Beta
,
Crowdfunding
,
Early Access
,
In Development
,
MMORPG
,
MOBA
,
Open Beta
,
Pre-Alpha