Unfortunately, that won't mean a whole lot unless you live in Japan. In February, 2016, the closed beta will begin for the PlayStation 4 version of Phantasy Star Online 2.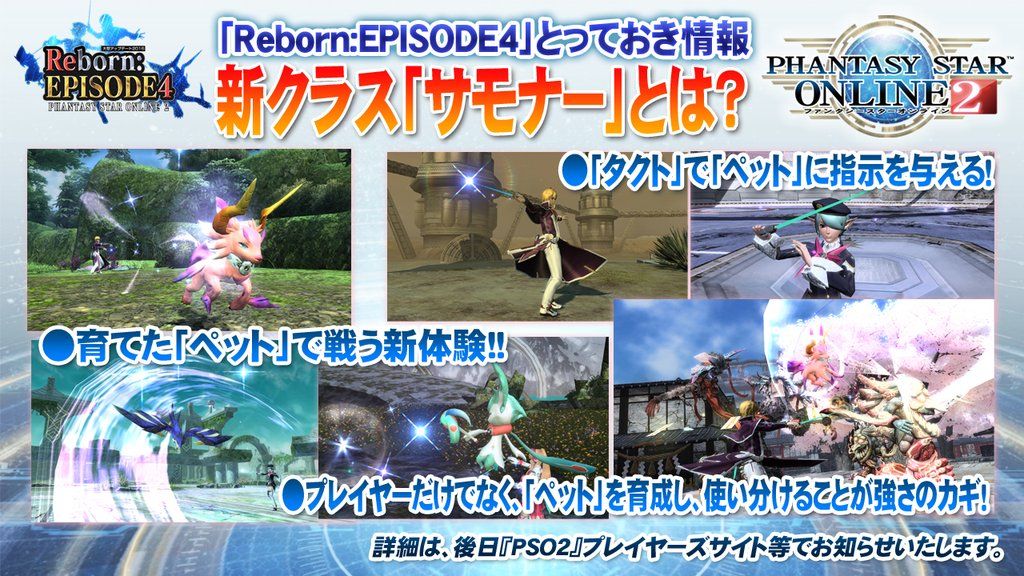 Starting in the second half of February, PlayStation 4 players will be able to access the closed beta test for Phantasy Star Online 2. The game will be free for PlayStation Plus account holders, but it will only be available in Japan and there is no indication of a Western release at this time.
In addition to the PlayStation 4 version, Phantasy Star Online 2 will be receiving a major update on January 27. Reborn: Episode 4 will feature a new playable class and planet to explore. The Summoner is able to control galactic pets that provide buffs and attack enemies. Players can even collect and merge eggs to create stronger companions.
Finally, players will also be able to explore Earth for this first time in Phantasy Star Online 2. The major hub on Earth will be Japan set in the year 2028, and a new enemy type called "Phantom" will be added as well.
Our Thoughts:
It seems like Sega has been playing a cruel joke on Western gamers for the past three years. There has clearly been an interest in Phantasy Star Online 2, and a PlayStation 4 version would make it even easier to port. Unfortunately, it doesn't look like that's going to happen any time soon.
Source: MMO Culture
Related:
Japan
,
MMORPG
,
News
,
Phantasy Star Online 2
,
Playstation 4
,
SEGA