The highly anticipated, augmented-reality version of Pokémon is now officially available in a few countries. It appears that the soft launch for Pokémon GO has begun in Australia and New Zealand, but the major gaming markets, namely the United States and Japan, will be required to wait a little while longer.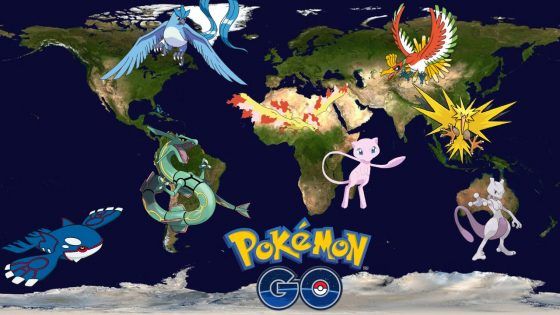 Pokémon GO might be the closest thing to real Pokémon that we will see with our current technology. It uses sensors, location data, augmented reality and algorithms to make Pokémon appear to be in the real world through your smartphone. Developed by Niantic, Pokémon GO will use technology similar to the company's popular strategy game Ingress.
In addition to wild Pokémon, there will be gym battles and all kinds of hidden items that can be found in the world. While the game will technically be free-to-play, it will contain microtransactions ranging from $0.99 to $99.99 and a wristband, which will cost $35, that lets the user play without having to use their smartphone.
Initial reactions are that Pokémon GO is a lot of fun, but it's also killer on battery life. Many users are reporting only a few hours of battery life while playing the game, which is to be expected due to heavy GPS and camera usage.
It was revealed during E3 that Pokémon GO would be available in July, but there weren't specific dates or country information released.
Our Thoughts:
It's no surprise that Pokémon GO drains battery life like no tomorrow, and to be honest we're more worried about getting our hands on the game than anything else. With any luck, the global launch for Pokémon GO won't be too far off.
Recent Articles Related to Pokémon
E3 2016: Nintendo Gives Us a Pokemon GO Launch Date
Pokemon GO Expands to United States; Reveals New Information
Augmented Reality
,
Mobile
,
News
,
Niantic
,
Nintendo
,
Pokemon
,
Pokemon GO