Here we are, ladies and gentlemen. At around what could be considered the halfway mark. We're entering summer, a time where I sequester myself inside a nicely air-conditioned room to play more games instead of that whole "summer fun" stuff I keep hearing advertised on television. It's already been a pretty active year, and we thought it'd be a good idea to catch up on all that's happened to this point. So get comfortable, stay out of the weather and let's take a look at 2016 in MMOs so far.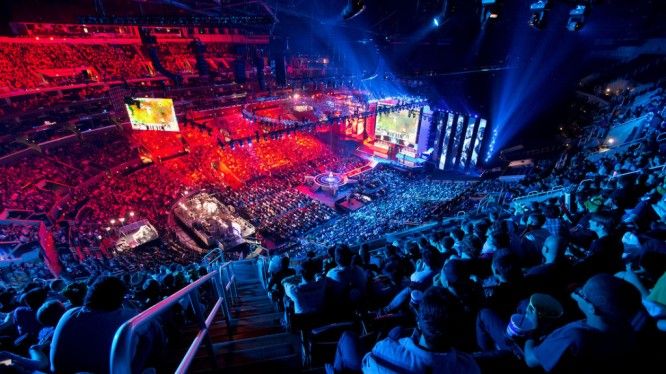 That Whole eSports Thing
As somebody who has never taken in an eSports match either in-person or on any form of broadcasting, I personally seem to be unaffected by the trend of digital competition's growth. Yet we keep seeing more and more how eSports are a balloon that continues to swell. From game-specific tourneys growing larger like SMITE's World Championship and Heroes of the Storm starting monthly tourneys in Australia and New Zealand to ESPN's eSports News section and even Las Vegas showing interest, eSports is a train that doesn't appear to be losing much steam.
Perhaps the biggest shot of legitimacy to eSports, however, was the purchase of Major League Gaming by Activision-Blizzard. Considering the company has high expectations from the move, it's very clear that digital competition is going to become a household name despite my own ignorance. Considering the titles being released and groomed for eSports, the potential for excellent viewing is most certainly there. And since there's very obviously money to be made in the enterprise, we'll likely continue to see more of this growth continue through the rest of the year.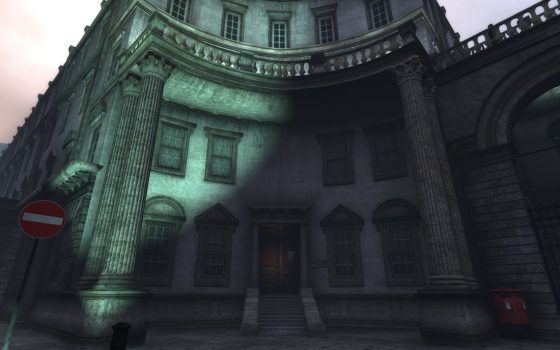 The Ups and Downs of Numbers
Fiscal news and the arguments and armchair accounting that springs up are some of the most fun aspects of being an MMO fan. Particularly because said arguments can get pretty popcorn-worthy. Regardless, we've seen a lot of things shift up and down on the roller coaster ride of game sales. NCSoft's earnings showed this the most keenly, with titles moving up and down the spectrum over its entire catalog of games. We also saw a lot of ebb and flow with layoffs smacking companies like KingsIsle and Carbine and growth hitting the likes of ActiBlizz and data about spending in Black Desert Online.
Of personal delight was the news that Funcom were brought up from underwater, meaning my summer fling game The Secret World will keep on going for a while longer. Considering the team are highly talented and very good at what they do, this was news that made me happy. Especially since I haven't personally contributed beyond being a Lifetime Subscriber to TSW and not having purchased The Park yet. I'll need to remedy those situations sometime soon…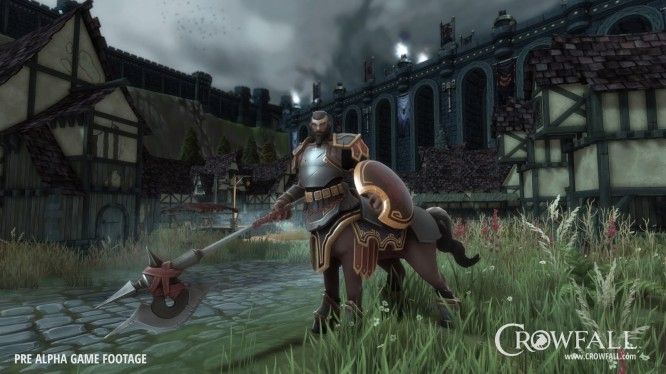 The Indies Keep Grinding
From fresh new prospects to funded titles putting in work, the Kickstarter MMO saw its most active development yet. We have Crowfall inching closer to a soft launch. We have Star Citizen continuing its parade of alpha builds. We saw new arrivals get funding such as Chronicles of Elyria and HoloGrid: Monster Battle and we saw new MMO's get their start such as Saga of Lucimia.
Of particular note are the new kids on the block, Chronicles of Elryia and Saga of Lucimia. Both games have things that appeal and chafe, yet both are games I want to see get made. Even if either or both don't end up being the sort of MMO experience I want, there are many others who feel differently, and they should be allowed a game theOvery love as well. As the rest of 2016 moves along, I'm hoping to see a lot more stories about what's coming down and coming soon. Which reminds me, you should keep an eye on our weekly Alpha and Beta List column for more information about what's next as well as further affirmation that the MMO is not dead.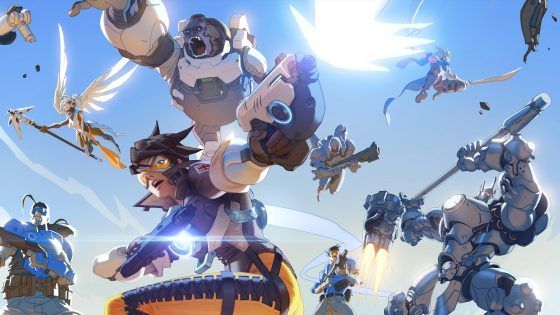 Overhype
Look, I'm going to level with you; Overwatch is not my cup of tea. I find Battleborn to be a more interesting FPS game. Be that as it may, it's hard to ignore the charms of the game – particularly its characters – and the fact that I'm very obviously in the minority is a reality that can't be refuted. The first half of 2016 is easily owned by Overwatch.
Simply searching for Overwatch news on our site returns four pages worth of information. Everything about Overwatch was newsworthy and produced more buzz than a busy hive of bees. The Overwatch beta was scrutinized on more than a few occasions. Toys associated with the game became news. An eSports team associated with Overwatch was the subject of a bidding war. Hell, even the existence and apparent deep adoration of Tracer's butt was something that lit the first half of 2016 up. This game was on the minds and in the hearts of so many that the award of Best Shooter at PAX East not being awarded to Overwatch likely rustled myriad jimmies.
It's very obviously Blizzard's world and we will pay out the nose to play in it, and Overwatch demonstrated two things: the power of potent marketing, and the uncanny ability of Blizzard to polish an existing game genre to a mirror sheen. Our own reviewer adores this game beyond belief, and the promise of what's to come means we will likely see even more news about the title in the remainder of the year.
Hopefully none of the news will be butt-shaped.
Nobody can possibly know the future of the MMO genre, and considering what's transpired so far it's foolish to even try. One can certainly see patterns, but then a Tracerbutt or a game release or surprising new Kickstarter fund will leap from the bushes and surprise us all. Personally speaking, it's been a lot of fun to watch unfold, and we hope you'll continue to walk along this twisty path of random events, dumpster fires, amazing ideas and exciting things to come. If these past few months are any indication, then the rest of 2016 is going to be a year to remember.
Related:
Battleborn
,
Black Desert Online
,
Chronicles of Elyria
,
Crowfall
,
eSports
,
Hologrid: Monster Battle
,
MMORPG
,
MOBA
,
News
,
Overwatch
,
Pirate101
,
Saga of Lucimia
,
SMITE
,
The Park
,
The Secret World
,
Top MMOs in 2016
,
Wildstar
,
Wizard101