With all the talk recently about how mobile games are dominating the scene and the fact that summer vacation is right around the corner, we thought it was time to take a look at 7 multiplayer mobile games you should play in 2018.
Hearthstone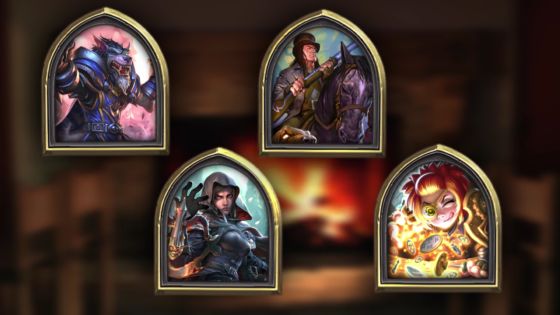 Release Date: March 11, 2014
Developer: Blizzard
Platform: iOS, Android
Genre: Card Game
Hearthstone is a great game for anyone who only has 10-15 minutes to spare in between things, as well as a great game to play for long periods of time. Its one of the oldest games on this list but don't let its age fool you. The game is still going strong with more than 70 million registered players as of May 2017. In August 2017 it was making as much as $70 million per month so it is safe to say that Hearthstone isn't going anywhere any time soon. The most recent expansion to the game, The Witchwood was released in mid-April 2018 and included a single player mode called Monster Hunt.
Shadowgun Legends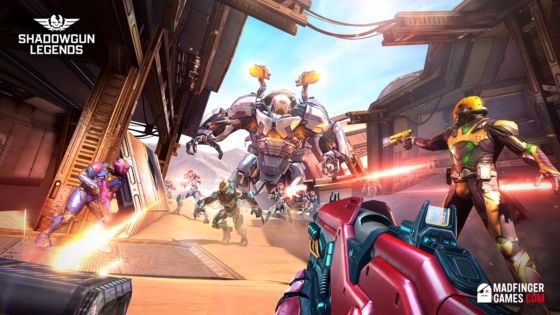 Release Date: March 22, 2018
Developer: Madfinger Games
Platform: iOS, Android
Genre: FPS
If you're looking to get your Destiny fix while you're on the road then Shadowgun Legends is the game for you. The game is gorgeous and constantly being compared to Destiny, with good reason! The game has only been live for a few months now but it spent quite a while in development and it's also the third game in the Shadowgun series. It is incredibly well polished and a total blast to play. Thanks to it being the third game in the series it has a large, dedicated fanbase. This is another great game for when you're short on time you can spend playing in one sitting.
Ingress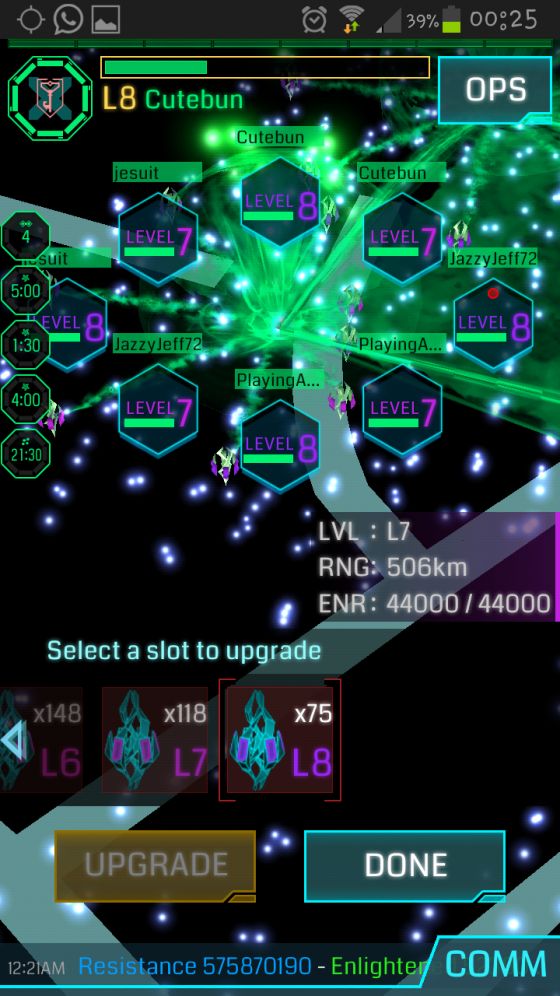 Release Date: December 14, 2013
Developer: Niantic
Platform: iOS, Android
Genre: Location-based AR
If you thought Pokemon Go was fun for a little while but found yourself craving more then you might want to try its older brother, Ingress. Ingress will take you to interesting locations all over the world as you fight on one side of a war that spans the globe. There aren't any Pokemon to catch, instead, you'll be catching memories. It makes a fantastic tool for sightseeing and you can even play it at the airport. It has a built-in chat system so you'll be able to coordinate with locals wherever you go. The Ingress community is incredibly involved, with most large cities hosting weekly faction meetups. That makes it a great way to meet new people while you travel.
Minecraft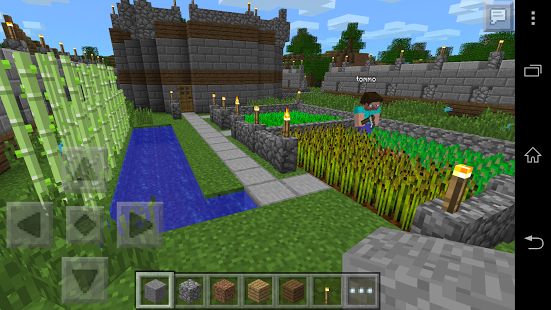 Release Date: December 19, 2016
Developer: Mojang
Platform: iOS, Android
Genre: Sandbox
Its Minecraft, do I really need to say more?
Oh….my editor says I do.
Well, unlike other games on this list Minecraft isn't free to play, you can pick it up in your device's store for $6. It isn't quite as good as the PC version, but if you're hoping to lure your Minecraft addicted child away from the computer this is a good way to do it. It can be played alone or you can go multiplayer with your friends. Because of its sandbox nature, you can easily pick it up and put it down as much as you need to. Though if we're being honest you're more likely to end up getting sucked in for the whole day, so if your plan is to lay on a beach and play a bit of Minecraft you might want to put some sunblock on first. We wouldn't want you to turn into a lobster. This is the sort of game that makes you wish you had packed your power bank.
PUBG Mobile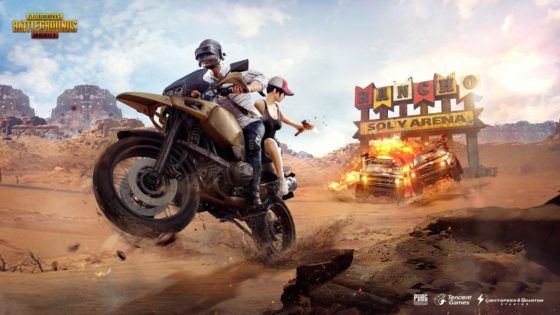 Release Date: March 19, 2018
Developer: PUBG Corp
Platform: iOS, Android
Genre: Battle Royale
Ooooh, here we go being controversial by putting PUBG at number 3! This is a decision based purely on the numbers. PlayerUnknown's Battlegrounds doesn't seem to be doing amazingly on mobile. That's not to say that it isn't popular, it really, really is. It just isn't making as much money as their biggest competitor. The Battle Royale genre is the current fad for this summer and you can fully expect to see people playing one of the two biggest titles in the genre on their phone everywhere you go. As this game is a literal life or death kind of game, we can't recommend you play it if you're going to be distracted a lot or you only have a short time to play. But if you're stuck in the backseat of the car or on an airplane then this game will do just fine to help you pass the time.
Vainglory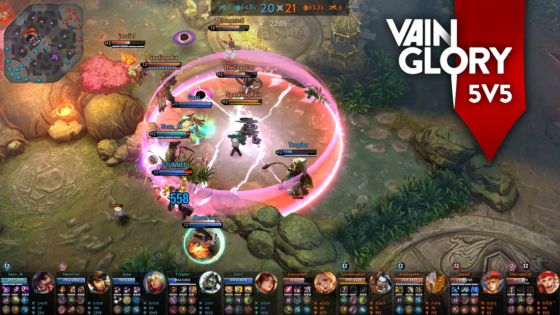 Release Date: July 2, 2015
Developer: Super Evil Megacorp
Platform: iOS, Android
Genre: MOBA
Remember a couple years ago when MOBAs were the big craze that every studio was chasing? Believe it or not, the MOBA scene is actually still going strong, and not just in esports. No one is making new MOBAs anymore, but we do have some older gems that are still worth playing. The best MOBA to be released on mobile was Vainglory and you can still play it right now.
Fortnite Mobile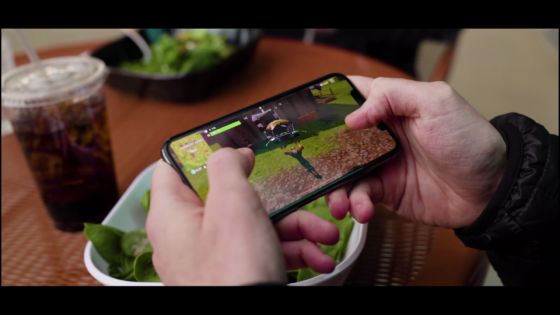 Release Date: April 2018
Developer: Epic
Platform: iOS, Android (coming soon)
Genre: Battle Royale
If you've been following gaming at all this year, it shouldn't come as any surprise that Fortnite is number one on our list. The game has been dominating gaming since it released and it doesn't look like it will be slowing down anytime soon. At the moment it's only available on iOS but it is set to release on Android sometime this summer. It's free to play and has in-game monetization that fans don't find annoying at all. In fact, on average Fortnite mobile players are spending more money than those playing PUBG, so Epic must be doing something right.
Related:
Android
,
ARG
,
Battle Royale
,
CCG
,
Column
,
F2P
,
Fortnite
,
FPS
,
Hearthstone
,
Ingress
,
iOS
,
Listed
,
Minecraft
,
MOBA
,
Mobile
,
Multiplayer
,
PUBG Mobile
,
Sandbox
,
Shadowgun Legends
,
Vainglory