What were you doing on October 21st, 2015? I can remember being on holiday, celebrating my birthday, and remember very clearly the announcement that Blizzard had decided to form a competitive eSports video game 'division' with former ESPN CEO Steve Bornstein as Chairman with Mike Sepso of MLG as senior vice president. At the time I knew nothing at all about either the eSports concept or any idea of what would follow from this decision.
Six months later a great deal has changed, and if you want to understand Blizzard's future in eSports then you need to look at a clearly organized, long term plan by the company to establish itself as a driving force in the marketplace. So, come with me as I explain that Activision Blizzard's future in eSports isn't just an accident or a fluke, but a very serious and deliberate set of decisions that attempts to intentionally create prosperity in a marketplace whose successes have, as a rule, always occurred organically.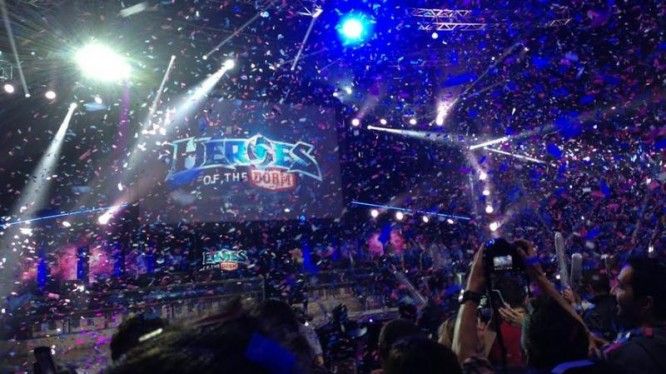 The announcement of the formation of the Activision Blizzard Media Network (ABMN) was only the beginning. Next up? The company proclaimed an Investor Day in early November of 2015 that coincided with the yearly BlizzCon event in Anaheim, California, clearly intended to highlight the vast raft of games that would benefit from eSports exposure. This includes Hearthstone, Heroes of the Storm and StarCraft, already with established audiences for their individual 'arenas.' The end of year fan gathering had traditionally become the place where you'd watch World Championships being decided, and these have traditionally drawn solid and committed audiences both at the venue and via the DirectTV Virtual Ticket.
However, one must not forget that this slew of popular titles only make up half of the entire family: Activision produces both Call of Duty and Destiny as popular console titles obviously ripe for exploitation, yet at this point last year none of the available titles had a solid infrastructure to back up the obvious ambition. Despite this, and crucially in the same week as BlizzCon, the company announced the Call of Duty World League Pro Division.
There would be 800 professional eSports teams across the world being set up to compete for more than $3 million in cash prizes playing Call of Duty: Black Ops III, culminating with the Call of Duty Championship presented by PlayStation 4 in the fall of 2016. The partnership with Microsoft at BlizzCon was questioned by some, but its significance would become clear as 2015 came to a close. Many speculated that the move to create ABMN would only be to showcase Activision Blizzard's own titles, but that assertion was soon summarily challenged.

A leak onto the internet during New Year's Eve reported that the troubled MLG company had been snapped up by Activision Blizzard for a reported $46m, bringing both assets and infrastructure to the ABMN fold. When the buyout was confirmed on January 5th, 2016, it became apparent that there was a clear and definite long term objective at play, a fact that was borne out the following month. The acquisition of King early in February is a post for another time, but during the Q4 Financial Earnings Call on the 11th it became apparent the true reach of Activision Blizzard's ambitions. It used ESPN's template of domination of US pro sports as a template for the kind of audiences and output that the company intended to reach and emulate in the years that followed.
With Overwatch about to be released, the potential for this title should not be underestimated, and once Warcraft undergoes its PvP facelift in Legion? There is undoubtedly content and leverage for further events. In fact, there isn't a single title in the stable, with the possible exception of Skylanders, that couldn't have the arena treatment.
When you understand the numbers being talked about, it becomes obvious exactly how big a reach Activision Blizzard could be aiming for: MLG's Counter-Strike: Global Offensive Championship created some significant interest during the March 30th to April 3rd broadcast window. This included 71 million video views, 45 million hours of live broadcast consumed and 1.6 million concurrent viewers across the web, mobile and via in-game streaming. ABMN are the ones producing these numbers for other companies, and are obviously well aware of the potential audiences eSports can and will generate in the months and years that follow.
This quote from their latest press release, celebrating the record eSports viewership earlier this month, pretty much says it all:
"Last year, more than 225 million people watched competitive gaming, and the passion, engagement and size of this audience only continues to grow," said Mike Sepso. "As this year's CS:GO Major numbers show, Activision Blizzard Media Networks' commitment to broadcasting premium content and creating incredible events is resonating with players and fans around the world."
Here's a company that clearly gets the potential of other people's games and will undoubtedly be pushing their own titles hard in addition to supporting the efforts of other gaming developers. With fingers in both pies, they'll not only understand how to best sell the events, but they'll begin to understand what makes a good broadcast as well as an engaging tournament style. Plus, Blizzard has a proven track record of recruiting passionate fans from outside the company into key management, art and development roles, who subsequently go on to contribute significant improvements and advancements inside the organization itself. Frankly, if it all works to plan, it will become a license to print money. There's already clear indications that titles such as Heroes of the Storm have the potential to challenge the already established titles in the MOBA marketplace.
I've learned a great deal about eSports in the last six months, and I sat with my son to watch CS:GO a few weeks ago. I'd also be lying if I said I hadn't found the entire experience immensely enjoyable, but if you gave me a choice between a quality BBC drama and 30 rounds of two teams shooting each other over a choice of locations? I know which option will win in the final analysis because I'd far rather lose myself in plot than watch this kind of 'entertainment' for more than maybe an hour at a sitting.
However, it must be said, these guys can sell the concept to a mother of two in her late forties, if only for sixty minutes. This could conceivably be made accessible to anybody. Activision Blizzard's future in eSports, however, isn't as cut and dried as many might automatically assume. A great many of the existing eSports communities were not custom built from the ground up, as Blizzard has tried to do with HoTS or Hearthstone. In fact, the evolution of communities around Counterstrike, Smash Bros Melee and most importantly StarCraft took many years to arrive at the places they now inhabit. Then there is the issue with Twitch as 'competition' to MLG, a platform that Blizzard currently relies on as an essential marketing tool to promote such titles as Warcraft and Hearthstone in different ways.
We are, it has to be said, in a period of rapid evolution for certain sectors of gaming, while others areas to continue on their unshakeable course at what appears to be a glacial pace. Blizzard is taking a massive risk this year in redefining PvP with Legion, but should that gamble be successful there is the potential for yet another long-term eSports property to add to the stable.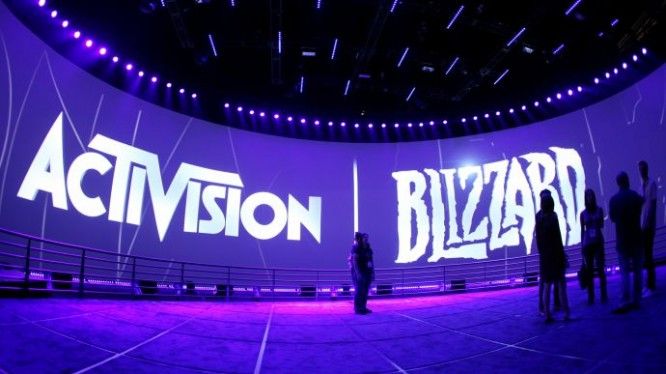 Mostly, for someone like me with only a passing interest thus far in what is offered as 'gaming entertainment,' I'm still waiting to be set alight by the possibilities that this new form of 'sports' might offer. What is apparent, however, is this company is more than aware of what is being expected of it and what needs to be delivered to ensure that its own IP's can not only be competitive but successful in the long term.
However, I'm well aware I'm very much the minority when it comes to being entertained in this fashion. Not only does the audience exist for the platform ABMN is creating, but they're clearly willing to consume, and as time goes on this form of gaming won't decline in popularity. Over time, one also assumes that the narrow band demographic of 18-30 years old will expand, possibly with the introductions of Seniors Leagues as has become the case with such real world sports as Golf.
BlizzCon has shown over the years that there is also a market for the business of competitive raiding, with teams from top worldwide Warcraft Guilds being pitted against each other to clear new instanced content as quickly as possible. Could this be a potential avenue for development in the future? Who knows, but you can guarantee that Activision Blizzard won't be closing down any potential avenues either now or in the future. Even though I may not be the future for this platform, my 15-year-old son and 11-year-old daughter are, and if their consumption of online content is any indicator?
Activision Blizzard's future in eSports, at least from where I sit, appears very healthy indeed.
Related:
Alpha
,
Beta
,
Blizzard Entertainment
,
Column
,
eSports
,
MMO
,
World of Warcraft
,
WoW Wednesday