Last week I was looking forward to different things in Blade and Soul, and one of those I listed was making friends and community connections. Since I don't really know many people personally who play the game, I figured I would take some time to find some websites that would help me make new friends or improve my time in the game. Turns out, as most new game launches are concerned, there's a pretty broad swath of sites out there. So I'll list a few of my favorite Blade & Soul community sites to help anyone in the same boat I was find some connections as well.
Before I get started, I should mention that I decided to ignore alternate community-building content such as fanart collections or Twitch streamers. Instead, I tried to focus on websites or forums specifically. I should also mention that this is hardly what should be considered a definitive listing. In fact, I'm rather hoping there are other examples that I missed out on in my search, so if you know of any, feel free to share them in the comments. With all that said, let's take a look at a few sites I found.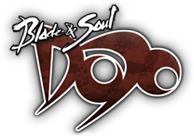 So we'll get the most obvious one out of the way first. Blade and Soul Dojo is pretty much the primary repository for Blade and Soul players. Which is good, since the official forums are official forums-y in their helpfulness.
Blade and Soul Dojo does what most good fansites do – it collects information in a very active and vibrant forum that helps get community events out there as well as providing all sorts of helpful guides, opinions, and some really lovely fanart. It's all arranged in a nice, neat package with clean forums and simple yet effective design. My first steps in to this game were done through lurking on this site, in fact. Considering this site's size and outreach, it's probably not a surprise. Frankly, if you're a Blade and Soul player, you're probably already visiting this site…and if you're not, then you should be.

I'll forgive the not-exactly-great Enjin website layout since this is one of my favorite locations in the Blade and Soul fansite universe. As a roleplayer, I've found this site to be very useful overall in helping me develop my character as well as hopefully developing some friendships in-game.
This site reminds me of another fansite I frequent related to Final Fantasy XIV in terms of its scope and tools. It has locations for character bios, a Wiki for creating character pages, forum RP and clan membership areas. Overall, this is probably the website I'll be haunting most due to my gameplay preferences. One of my current pastimes is perusing character wikis and reading up on the variety of ways players have integrated themselves in to the Earthen Realm of Blade and Soul. Hopefully it will also help me lock down a character concept I like, which tends to motivate me to progress in-game.

One of my favorite tools when I was playing City of Heroes and City of Villains was Mids' Hero Designer. Even though I never really was one to parse DPS or optimize builds, I still liked using Mids' because it gave me an idea of what to expect with my character. BnS Tree scratches that same itch for me while also letting me look over other player's builds.
BnS Tree isn't exactly the most well-designed site I've seen, but it is ultimately effective as a tool, whether you are the sort to find optimal builds or the kind to see what's coming down the line. The skill trees in Blade and Soul offer a pretty fair amount of customization, and in so doing can also lead to possible poor selections that can hamstring your character. It's why a site like BnS Tree is so vital – it provides a safe haven before you even commit any skill points in-game. Plus I find it as another motivating tool to see what neat tricks I could get at a certain level. Ultimately, this site provides a service that I've found to be very useful.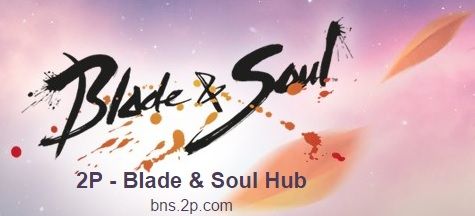 So this site definitely impressed me. Not only was it a very dynamic layout, but it also had a lot of guides, videos and other content that were pretty exclusive to the site. Blade and Soul's 2P hub collects a huge assortment of information about the game in one very nice site.
Of particular interest to me were the dearth of guides this site had. If you ca't find a guide to aid your preferred playstyle here, then I'm not sure there are many other places one can go. In addition, the videos amassed here have all been some good watches, from the goofy "Spinbot" video detailing some unique bot activity in-game to a video showing off what looks like a class that combines a Kung Fu Master and a Force Master. This site really is a collection point for so many diverse things about Blade and Soul that it's hard to know where to begin. It's almost on par with the Blade and Soul Dojo except a lot of its content is presented a lot better. A great site to visit if you need an aggregate of information or an overall helping hand.
Overall, my romp around the internet to find some solid Blade and Soul websites turned out pretty well. There are perhaps a few more places I didn't find in my search, but these four that I've listed here seem to be the most effective without having to look through an official forum or a sub-reddit. While Blade and Soul's fanbase is not the size of most MMO's, it still includes some very driven and energized people overall, and it did the sort of thing I was hoping it would do when I was going in to this column: provide me with motivation to reach out and make new connections with other players.
In that regard, here's hoping that we'll meet out in the fields or soaring through the air!