A lot was covered in this panel from the Heroes of the Storm team, including much of the detail around how the game will be evolving in the months before 2016 to better suit and serve the needs of the playerbase. The team covered a recap of the year so far, issues surrounding balance and how it is maintained, a look at how the new hero Cho'gall has fundamentally altered the UI itself, and finally how changes to the matchmaking system will hopefully improve quality of life for everybody playing the game.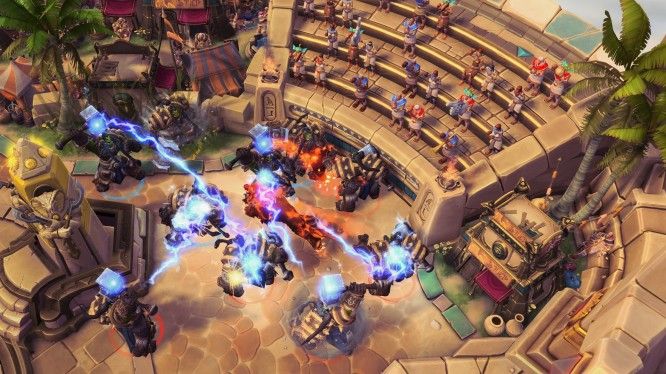 The Year in Review
The game launched at a much publicized event in London on June 2nd, followed by the Heroes of the Dorm event which was televised nationally across the US, the first time such an event had been covered. There are now 43 heroes for players to pick and choose from, which include eleven new personalities. Three were announced at Blizzcon itself: Lunara and Greymane (both ranged Assassins) and Cho'gall, who is covered in a little more detail below. Including the new Tower of Doom map, you have eleven new battlegrounds to choose from of which four are new for 2015. Finally at Blizzcon, Blizzard introduced the Arena Battleground: pitting two teams of five against each other in best-of-three competition in a constantly evolving landscape. You'll need to select one of three random heroes before the start of each match, with players able to see all the choices available to their teammates.
Balance Issues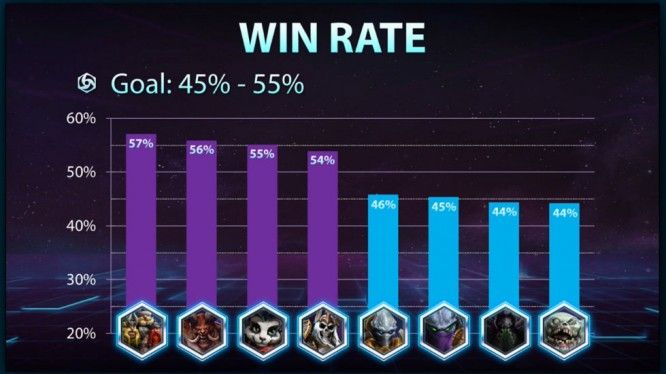 As you can see above, Blizzard have very strict limits on the Win Rates for Heroes (between 45-55%) to ensure that play is fair, choice is meaningful and players can learn a range of skills by picking different classes. Feedback about this isn't just from the UI, but from players too and both are equally important, insuring when changes are made, that they are done for the right reasons. Players can as a result expect to see both Kerrigan and Uther change in response to balance concerns. eSports matters too, and when a hero (such as Uther) is constantly banned during competition? That means the best in the world consider it overpowered, even if the stats say otherwise. The heroes team watch all forms of your game to ensure it remains fair for anyone who plays from the amateur upwards.
Cho'gall is Two Heroes in One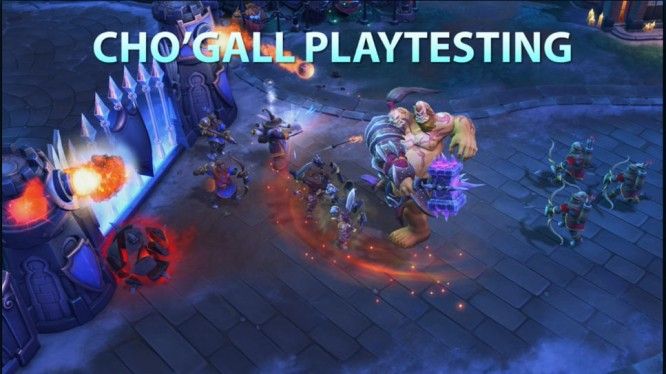 The two-person controlled hero is in fact two different classes: Warrior and Assassin. As a result of this unique blend, the designers noted some fundamental issues with the UI and how players reacted to the challenge of such a massive health-pool to destroy. As a result, the power by level differential has been completely redesigned in the game to accommodate what the Ogre brings to the playing field. In a future update, players can also expect to see some changes to a number of lesser-performing or picked heroes, including Gazlowe, Nova and Tychus, to encourage their use in all forms of play.
Matchmaking in Heroes of the Storm
As a result of numerous player concerns, the entire matchmaking system has undergone a redesign, and will now be replaced come the next major content patch. This will hopefully provide an overall improved player experience and allow a reduction in queues outside of peak play times. Talent gating will be removed completely in a future patch, the issue of Ranked Play will be again looked at, and players can expect to see a Death Recap screen in a future build which will allow them to not only to see how they died, but also how other players affected them.
Many of these changes can be expected to go live in the weeks that follow, so keep checking Blizzard's own dedicated website for details.
Related:
Blizzard Entertainment
,
BlizzCon 2015
,
Heroes of the Storm
,
MOBA
,
News