If you're a fan of Secret World Legends, and I'd have to wonder why you're reading this if you aren't, then you know that last week was a busy week. Once again we said goodbye to our old friend Flappy, the first part of Tokyo was launched, the weapon skins system launched, and the Funcom Points to Aurum transfer was introduced. Oh, and there's going to be a TV show. You know, just a small thing.
You may recall in a previous article I said I wouldn't be doing Flappy again. Well, I did. Only a couple of times though, it just isn't my type of thing and I found it more frustrating than fun. So, why did I do it again? Well, when you happen to log in right in front of the open doorway, I mean…why not? Easy rewards. I've also been considering the issue of staying current. I'm still only at the Academy but Tokyo is out there. So, I'm going to speed things up a bit and catch up.
With Tokyo now released, Funcom has said that in about 4 weeks we will have Outer Kaiden, then 2 weeks after that is the Orochi Tower. Ideally, I would like to be at Outer Kaiden when it launches, that's my personal goal right now. After Orochi Tower Tokyo has one more trick up its sleeve, a previously unreleased lair.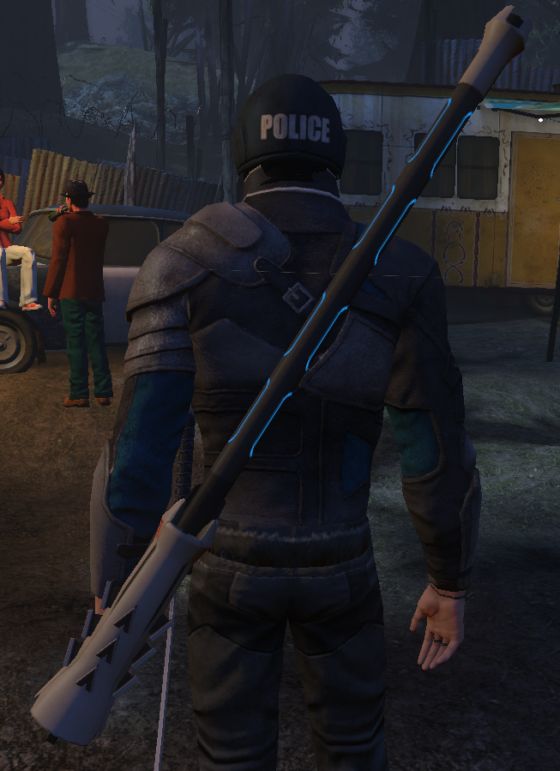 The second best thing to come out of Secret World Legends this past week was the weapon skins system. I love playing dress up with my dollies characters and being able to pick what their weapons look like is just what Secret World Legends needed. This will make acquiring weapons so much more fun as people try to find the most badass looking weapons. I do hope that a fan site pops up where users can submit their weapons to help others find the one they want. Hint, hint. For now, though, Reddit has been trying to put together a collection.
If you transferred your account from The Secret World and you had Funcom Points on that account you can now convert them to Aurum for a limited time. For some reason, I thought this wasn't going to happen and that the points we have are basically just stranded on the old game but it would appear this won't be the case.  Just like with the characters this is a one time transfer. Also, your Bonus Points aren't eligible for this exchange. They have also put in place a limit of 12,000 points being exchanged AND only points bought between July 1st, 2016 and July 1st, 2017 count. The limitations put in place have made a lot of people in the community very upset. In many cases, it is players who spent quite a bit of money but it was over a year ago. Personally, this is a non-issue for me as I have never bought Funcom Points. My Grandmaster bonus was always more than enough to cover my needs. If you want to transfer your Funcom Points to Aurum you can do so on your account page on the official site, but it must be done by September 4th when it will end along with the window for account transfers.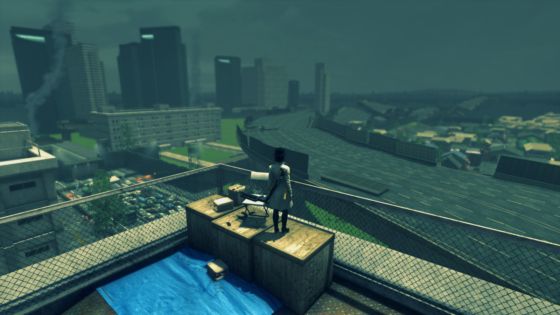 So all of this brings us to the TV show, by far the biggest news since they announced Secret World Legends. Johnny Depp's production company Infinitum Nihil is going to produce a TV show based on Secret World Legends. According to the press release, the pilot has already been written by James V. Hart and Jake Hart, a father, and son team. James V. Hart is best known for writing Hook, Contact, and the 1992 film Bram Stoker's Dracula. His son Jake is best known for a short called Cradle and Glengarry, Bob Ross.
Not long ago I did an article casting The Secret World for a movie. I may have been slightly off the mark with picking a movie instead of a TV show but it would seem I was on to something there. Secret messages being downloaded into my brain while I sleep maybe? Will any of my casting make it into the show? We'll have to wait and find out. But even if they only bring in Jeffery Combs I'll be very happy. I hope they work out a way to incorporate the music from Secret World Legends, especially the main theme. If they work out how to get the creepy little twinkling when the game is ready to play I will be very pleased. Ok really, I'll be on edge for the entire episode. I also hope that they do ARGs. They are a big part of The Secret World's past and it would be fun to have that kind of audience interaction. It can be as small as hidden messages, similar to what Fringe did during its run with the glyphs. What else would I like to see in the show? I did a whole article on that last week!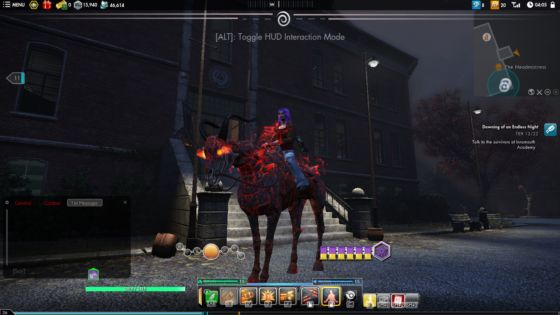 So, what is coming up next? As I previously stated we have more Tokyo to look forward to. Funcom is also working on getting the New York raid ready for the game. But possibly the best news is that a Build Manager is in the works. Sadly there is no ETA on it, but it is coming. And lastly, if you're lucky enough to be attending Gamescom this year, Secret World Legends will be there! Funcom is also hosting a community event at Roonburg. This is your chance to rub shoulders with the devs and get inducted into an order, whether you want to or not. Bwahahaha!
Before we know it we'll be starting to get Halloween events in our MMOs, which means the best time to play Secret World Legends is nearly upon us. I've already got my trusty demon horse mount thing ready for the season.
Related:
Column
,
Funcom
,
MMO
,
Secret World Legends