Call of War, also known as 1942: Call of War, is a free to play, browser-based real-time strategy game which invites you to command the forces and fight the battles of World War II. Take over the control of one of the warring nations during World War 2. Conquer provinces, forge alliances and build your economy. Research top secret weapons and become the one true superpower! Intelligent alliances or ruthless expansion, wunderwaffen or mass assault? It is up to you which way you choose! Fighting your way to victory in the largest war ever is no simple task, however, and it's doubly difficult when you're new to the field of battle. To help new generals hit the ground running, Bytro Labs has teamed up with MMOGames to bring you this Call of War Starter Pack Giveaway! Get a head start on the enemy with this 10$ value!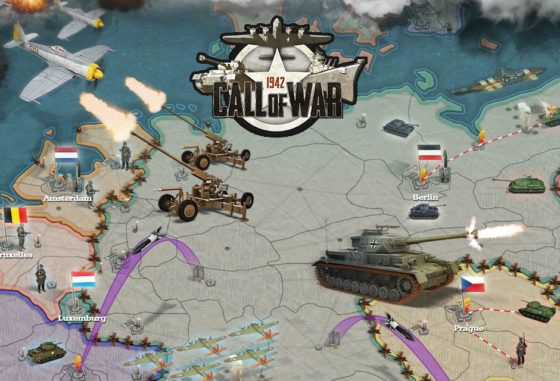 What You Get From The Call Of War Starter Pack Giveaway
15,000 Gold, the premiun currency of Call of War
1 Month of High Command Membership premium account status
How To Claim Your Own Call Of War Starter Pack
This is a limited time giveaway which will end on February 28, 2017. The Call of War Starter Pack Giveaway is only valid for new accounts, created via the link above. If you have any issues, please contact us.
Related:
Free to play
,
Game Keys
,
Giveaway
,
Strategy
,
World War II