The Celtic Heroes Ostara Spring Gift Giveaway is over and we got some winners! 
The 10 lucky winners are:
Archer2000
iheartyou
CrimsonKnight
RangerCharles
Berkano
Garat
Idreadknight
Voldemort
Pigsplayerxxx
mvp222
Congratulations winners! Your Celtic Heroes account information will be forwarded and you'll receive your prize in the game!
Celtic Heroes is one of the few 3D Mobile MMORPGs  available on mobile platforms today. It offers a full MMO experience, complete with thousands of quests, monsters, weapons, items and players.
Celtic Heroes allows players to experience a fully-fledged handheld MMORPG unlike any other. Garnering its immersive story and environment from Celtic mythology, Celtic Heroes creates a rich, fascinating and vibrant open world for players to explore, quest, and battle together in. Set in the mythical ancient lands of Dal Riata, players must protect their world from the dark forces that threaten it.
So enough of  the Game information and more about the Ostara Spring Gifts giveaway!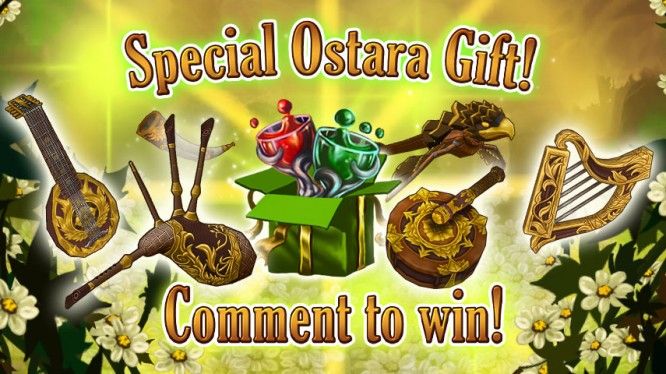 What can you get from the Celtic Heroes Ostara Spring Gift?
The Celtic Heroes Ostara Spring gift gives you, randomly, one of the items in the game. So you'll have the chance to get elixer but also a chance to get a super rare item including the rare gliders and instruments!
We're giving away 10 of the lovely gifts!
What do you have to do to get 1 of the 10 Celtic Heroes Ostara Spring Gifts?
Comment on this post with your Character name and World in which you're playing.
Don't have a character yet? Go to the iTunes App Store/Googleplay App Store and search for 3D MMO Celtic Heroes!
How do you know if you won one of the 10 Celtic Heroes Ostara Spring Gift?
The winners will be randomly chosen and  announced on MMOGames.com on Monday. May 18th!