On Friday, January 29 we came across some information regarding the removal of indie MMORPG Divergence Online from the Steam store. The chief developer for Divergence Online, Ethan Casner, made a public post on Facebook, which said the game was taken down due to criticism and allegation from Steam users, and that Valve was not willing to work with them on this issue.
"For a few weeks now, we've been asking steam to please police their reviews and requesting that at the very least, they moderate comments made that directly violate their own rules and regulations, namely the facts that you aren't allowed to make personal attacks," said Casner. "But yesterday I had a bit of a moment where I sorta told Josh that we just didn't feel like it was worth it to be on Steam if nothing was going to be done about it and if maybe only like three people were going to help us combat it so we could just spend our time developing."
As many low-budget Steam Early Access games, especially MMOs, receive a high level of criticism and YouTube-esque comments this was merely written off as an indie developer attempting to salvage his project. However, since Friday many new, and some old, discoveries have come to light. Divergence Online's Casner might not be necessarily innocent in all of this.
Dishonest Behavior and Poor Personal Conduct
Back in September, 2013, it appeared that Divergence Online successfully funded its Kickstarter with just under $20,000. The initial goal was set at $15,000 and the campaign appeared to be a success, although Casner was hoping for closer to $30,000. However, in a forum post by Casner that December, he explained that the campaign was only successful due to dishonest means. Large sums of money were given to the project as loans so that it would appear as funded and the remaining money would go to the project. Normally, Kickstarter backers have their funds returned if the game doesn't meet its goal, but Casner decided to use loans as a means to "successfully" fund his project.
"There's nothing to show because for all intents and purposes, the Kickstarter did fail. It went over only because of a few generous people who put in a large amount of money but not as contributions; as loans to see that it went over the limit," Casner posted.
Furthermore, Casner is guilty of the same verbal abuse and antagonizing behavior left in some the game's Steam reviews. Despite the removal of the game from Steam, cached versions of the page are still available and detail a few conversations between Casner and customers. Most of the exchanges were hardly professional, to say the least.

Stolen Assets?
There have been many accusations of Divergence Online stealing assets from Daybreak Game Company, formerly Sony Online Entertainment, specifically Star Wars Galaxies. Discussions regarding this issue have gone back quite some time, however, other developers have come forward with similar allegations.
Robert Bonner, creative producer for ABD: A Beautiful Day, recently stated that Casner hired him for freelance design work and never paid him. A Beautiful Day is another indie MMO with less-than-stellar community feedback so far. According to Bonner, he created 3D weapon models for Divergence Online that are being used in the game. However, Bonner claims he was never paid for his work and filed a DMCA complaint against the studio. Casner then goes on to call Bonner "a liar and a scumbag" then attacks his veteran status.
"You should be embarrassed for your conduct. Embarrassed, and I wouldn't be a bit surprised if the reason you aren't in the military anymore is a dishonorable discharge due to a personality disorder or conduct unbecoming," said Casner.
Normally, this would look pretty bad for Casner and is at least very unprofessional, however, A Beautiful Day has also failed to act tactfully on Steam a number of times. After receiving criticism about the game, one developer attacks the original poster and then bans him. There have been numerous other complaints on Steam forums regarding poor conduct from A Beautiful Day developers and staff.
Denial
Obviously, Casner is going to publicly deny all of these accusations and allegations, regardless of how much merit they might hold. In a final statement, he claims that his attorney and the courts will deal with the issue regarding Bonner. Although, he does manage to fit in one last attack by saying that Bonner's career is likely over now.
"At the advice of our attorney, we're letting them handle it, so this is likely to be my/our final response on the matter," posted Casner. "No further response will be offered on this matter from either myself or anyone at Stained Glass Llama; we're just going to let the courts do their thing over the next couple weeks and get back to work on the game."
This should be no surprise, as Casner has a history of denying or twisting any allegations of wrongdoing on his part. In his response to the Kickstarter Fraud, he condescendingly states that what he did was technically legal under the terms of service, even if it was incredibly dishonest to the real backers.
"Having actually ran campaigns and agreeing to the actual terms of service (and by that I mean, not just making stuff up the way you seem to like to do) that Kickstarter requires of those running campaigns, I get to be the one to point out that you obviously haven't read them at all."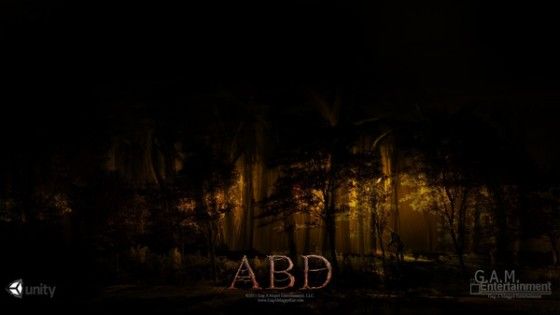 Even if all of the recent and historical allegations towards Divergence Online end up as false, it's clear that Casner has a very spiteful and toxic attitude in regards to any criticism regarding his game or his personal actions. Nearly every online interaction is callous, belittling or hostile in nature, unless the original context is praising Casner or his game, which appears to be progressing at a snail's pace.
Hopefully, Divergence Online can get back on track for the sake of the players and the investors, but more importantly it would greatly benefit the game if Casner either improved the way he communicates or removed himself from the limelight. It's unlikely that this is the last we'll hear about Ethan Casner or Divergence Online.
Source: Steam, Divergence Online Forums, MassivelyOP
Related:
A Beautiful Day
,
Divergence: Online
,
Indie
,
MMO
,
MMORPG
,
News
,
Steam